×
Sign up for my free weekly newsletter!
For meal plans, cooking tips and new recipes...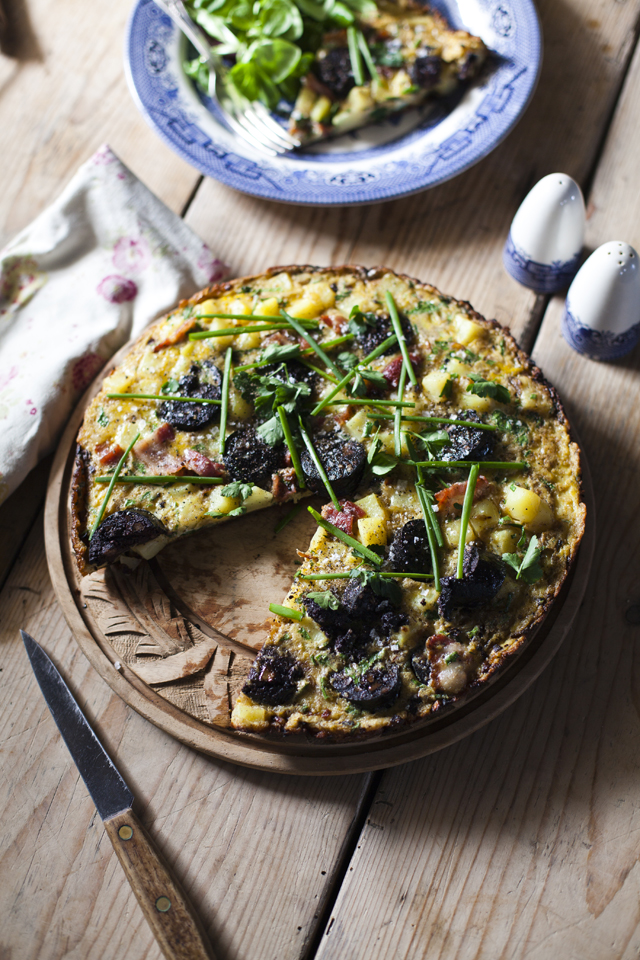 Irish Omelette
August 05
30 mins
Serves 2
Method
Fry the bacon and black pudding in a pan and transfer to a separate plate when cooked.
Whisk eggs in a large bowl and add in all of the ingredients.
Bring the pan to a medium heat, add in butter and when butter has melted pour in egg mixture.
Cook the bottom until golden, then put under a hot grill to finish the top.
Season to taste and garnish with chopped chives.
Originally the top was finished with a 'brander' which was a heated disc of metal, often used in conjunction with the girdle or griddle, for baking.
If you make this recipe, be sure to tag your photo
#DonalSkehan