×
Sign up for my free weekly newsletter!
For meal plans, cooking tips and new recipes...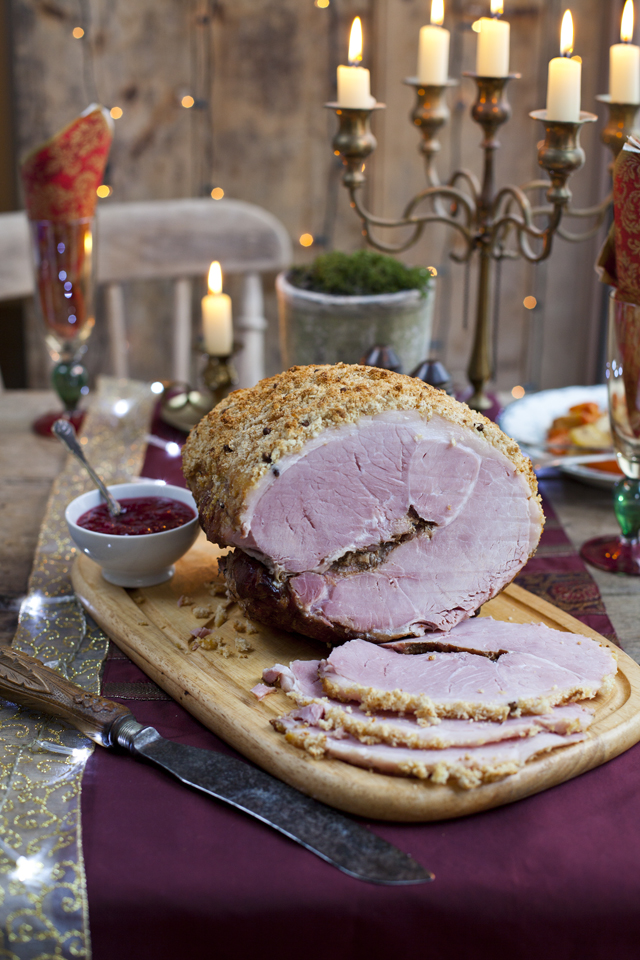 Julmust and Mustard Skinka
December 12
The Swedes have a special drink which is sold during the Christmas period which is a cross between a sweet root beer and coca cola.  It's so popular in fact that the Coke's sales drop by almost 50% over the christmas period.  I first came across this method when I was younger, glued to one of Nigella Lawson's TV programs.  Boiling the ham in this liquid gives a sweet and almost spicy taste.  You can bake your ham with any topping you like and something like a maple glaze is delicious, but this mustard and breadcrumb topping is traditionally Swedish and is absolutely delicious.
240 mins
Serves 10
Method
Place the ham in a large pot and pour in the julmust along with the onion, peppercorns and bay leaf. If the liquid doesn't reach the top of the pot, top up with water.
Bring to the boil and then simmer steadily for 40 minutes per kg. After the cooking time, turn off the heat and allow to cool in the liquid.
In a small bowl whisk together the egg yolk, mustard and honey and set aside.
Preheat the oven to 220˚C/450˚F/Gas mark 8.
When cooked remove from the liquid before removing the skin, exposing the fat and scoring diagonally with a small sharp knife.
Spread the mustard mix over the top of the ham and sprinkle with breadcrumbs. Push the cloves into each cross.
Place the ham in a roasting tray and bake for 20 minutes or until golden on top.
Remove from the oven and allow to cool slightly before slicing thinly to serve.
If you make this recipe, be sure to tag your photo
#DonalSkehan