×
Sign up for my free weekly newsletter!
For meal plans, cooking tips and new recipes...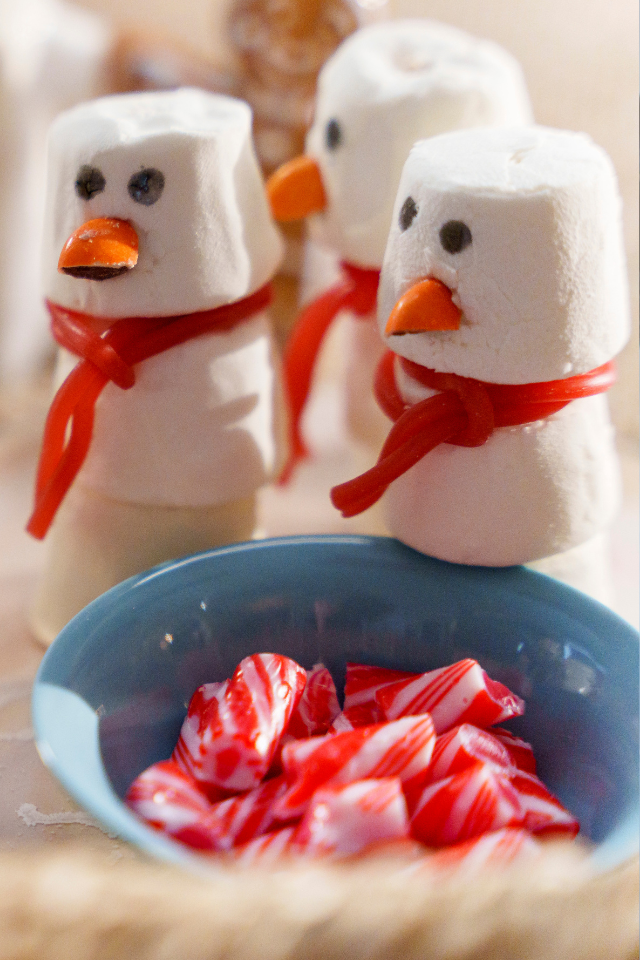 Marshmallow Snowmen
December 06
These super sweet little snowmen are lovely for the children at the christmas table.
Serves
Method
Take a marshmallow and insert a cocktail stick on each side so that it sticks out then put a marshmallow onto each side so you have three connected marshmallows.
Use pretzel sticks on each side of the central marshmallow to make arms and tie a strawberry lace around one of the joins to make a scarf.
Use squeezy chocolate icing to pipe on eyes and buttons and an orange smartie, cut in half, for the nose (stuck on with some more squeezy chocolate).
Float your marshmallow snowmen on your hot chocolate.
If you make this recipe, be sure to tag your photo
#DonalSkehan