×
Sign up for my free weekly newsletter!
For meal plans, cooking tips and new recipes...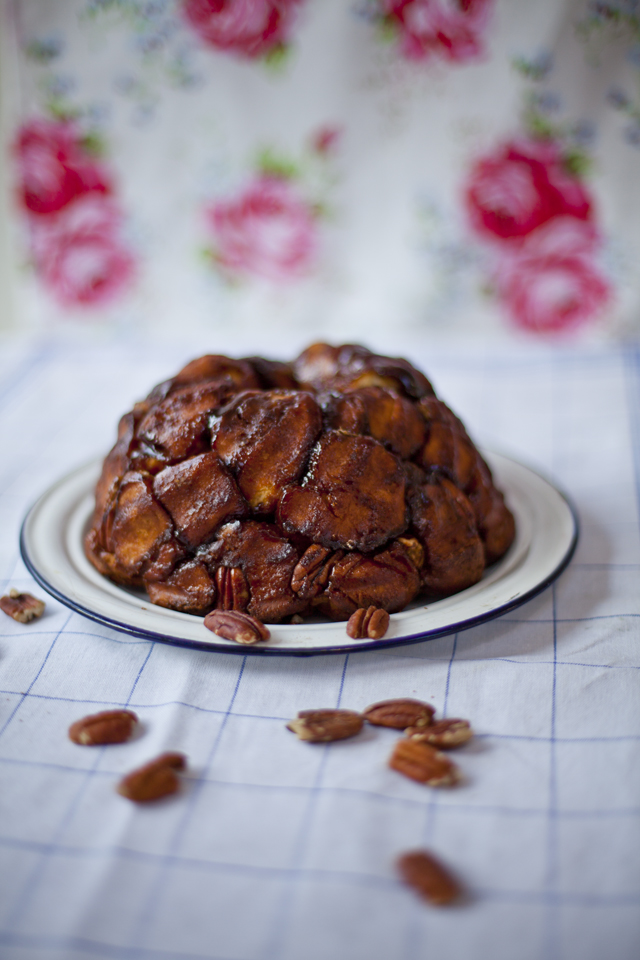 Monkey Bubble Bread
April 28
I came across monkey bubble bread on my travels in NYC and knew the minute I saw I had to make it!  It's basically a sweet bread loaf made up by a collection of dough balls dipped in butter and sugar… I know it won't win any healthy eating awards but it is truly amazing and so tasty.
Serves 4
Method
Grease and flour a bundt tin or a cake tin. Melt the butter gently in a large pot on a low heat and then add the milk. When the mixture is lukewarm, remove from the heat and add the dried yeast, sugar and salt. Mix the flour in with a wooden spoon, little by little, until you are left with a thick dough.
When the dough has taken shape and is no longer sticky, turn it out on to a floured surface and knead for about three minutes. Leave the dough to rise in the bowl in a warm place, covered, for 45 minutes.

Preheat the oven to 180°C/ 356°F/ Gas Mark 4
When the dough has risen, punch it down and then push it into a rectangle and slice it up into squares. Roll the squares into little dough balls and set aside. For the coating, place the melted butter in one bowl and the sugar and cinnamon in another. Dip each ball in the melted butter and then toss them in the sugar mix. Layer the dough balls in the bunt tin with the pecan nuts until filled.

Bake in the oven for about 20-25 minutes, or until they rise and turn golden brown. Remove from the oven and allow to cool. Turn out on to a wire rack and allow to cool completely.

If you make this recipe, be sure to tag your photo
#DonalSkehan