×
Sign up for my free weekly newsletter!
For meal plans, cooking tips and new recipes...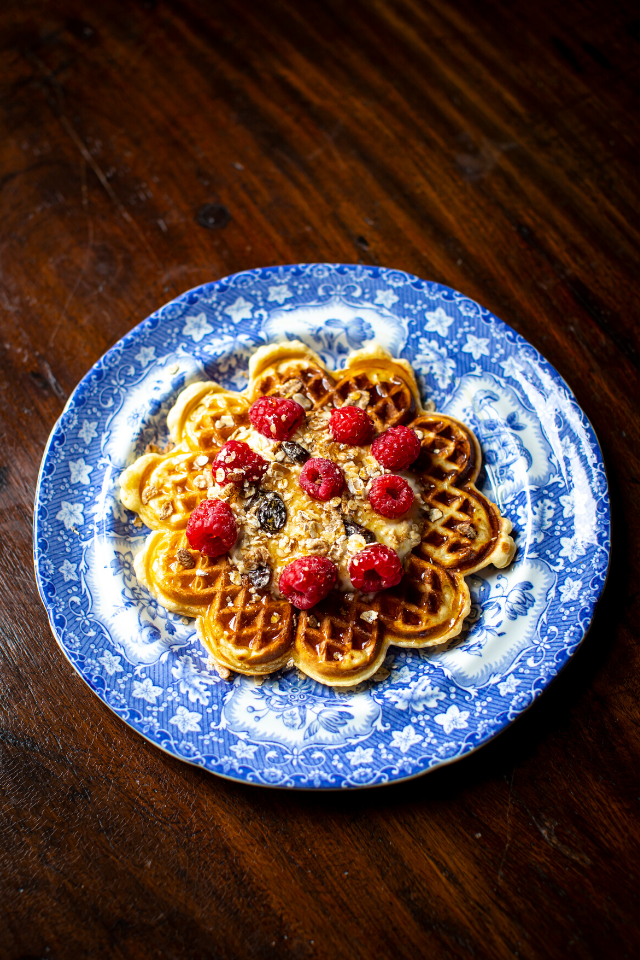 My Best Belgian Waffles
July 06
One of my first kitchen-related presents was a waffle maker from my aunt. It meant that my family and friends were subjected to sweet waffles every time there was a family gathering and dessert time rolled around. I'm glad to say I've passed on my love for waffle making to my son Noah, where it is a staple breakfast in our house every Saturday. These Belgian Waffles make a treat of a breakfast and can also be served as a dessert.
Serves 10
Method
Mix the flour, caster sugar and baking powder in a large bowl.
In a measuring jug, add the milk egg yolks, melted butter and vanilla extract.
In another bowl, whisk the egg whites until soft white peaks form.
Make a well in the dry ingredients and pour in the milk, egg yolks, melted butter & vanilla extract. Mix to make a smooth batter and then fold through the egg whites.
Transfer a ladleful of the batter to the waffle maker and cook for 3–4 minutes until golden brown.
Add yoghurt, berries & granola, as much or as little as you wish.
Ingredients
8oz plain flour
20z caster sugar
2 tsp baking powder
Pinch of salt
3/4 cup milk
2 large eggs, separated
2.5oz butter
1 tsp vanilla extract
For the topping:
Yoghurt
Berries
Granola
For the waffles:
225g plain flour
50g caster sugar
2 tsp baking powder
Pinch of salt
200ml milk
2 large eggs, separated
75g butter
1 tsp vanilla extract
For the topping:
Yoghurt
Berries
Granola
You'll Need
If you make this recipe, be sure to tag your photo
#DonalSkehan