×
Sign up for my free weekly newsletter!
For meal plans, cooking tips and new recipes...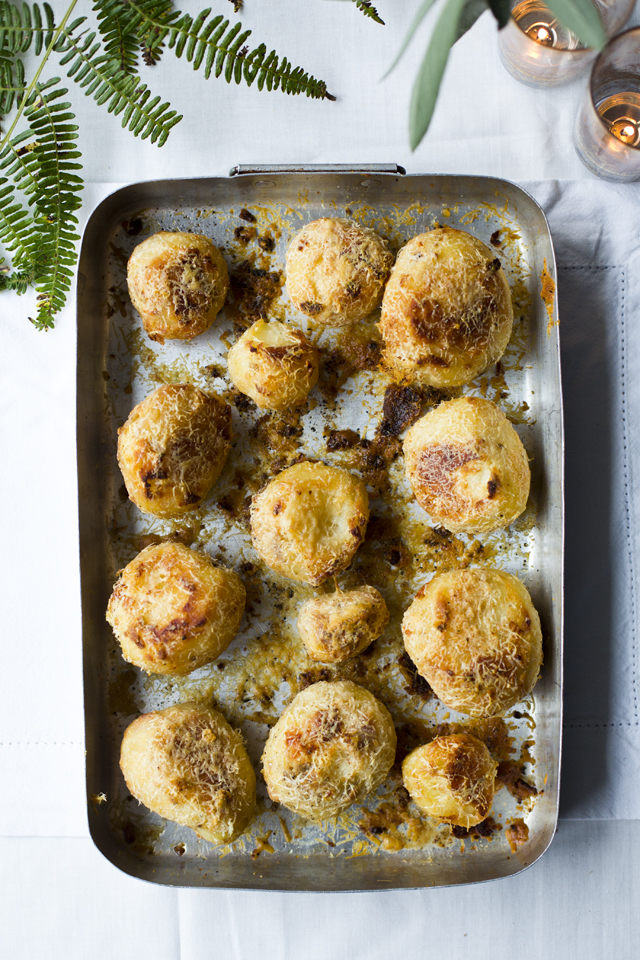 Parmesan Roast Potatoes
December 05
The real star of any roast dinner, these crunchy roast potatoes are the business! Crispy with a Parmesan crust on the outside and tender and fluffy on the inside.
60 mins
Serves 4
Method
Preheat the oven to 200°C/400°F/Gas Mark 6. Peel the potatoes and chop in half. You may need to slice the chunks in half again depending on what size you want them.
Place the potatoes in a pot and cover with cold water. Bring to the boil and simmer for 5 minutes. Drain in a colander and then place back in the pot along with the flour, cheese, and a seasoning of sea salt and ground black pepper.
Put the lid on and give them a quick shake to coat and chuff up the sides. Place in a roasting tin and roast in the oven for 35 minutes or until golden brown and crispy.
If you make this recipe, be sure to tag your photo
#DonalSkehan