×
Sign up for my free weekly newsletter!
For meal plans, cooking tips and new recipes...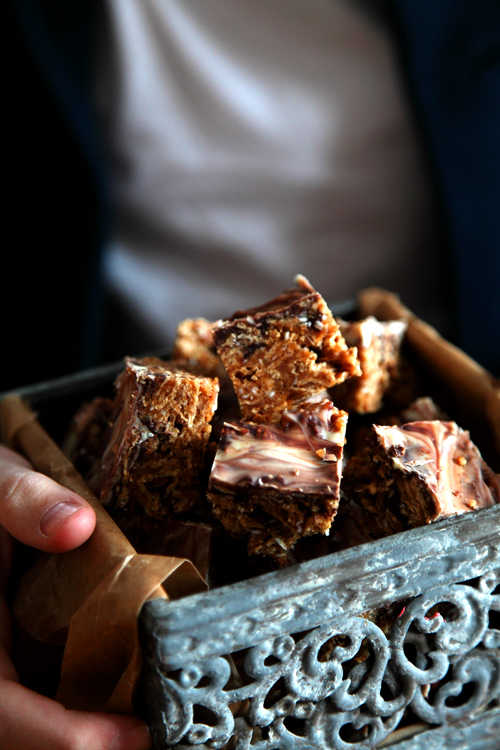 Peanut Butter Snicker Squares
December 23
This snickers recipe makes delicious squares which are miles better and totally different than the commercial bars you can buy in the shops, way more chewy, crunchy and chocolatey and totally worth it! We used 100g of white chocolate and 100g of milk chocolate when we made these and swirled the two together to get a super marbled effect to make our squares a little unique.
Method
Place the chocolate in a bowl over a small simmering saucepan of water and allow to melt gently. In another saucepan, over a gentle heat, melt together the peanut butter, sugar, and golden syrup until runny and smooth.
In a large mixing bowl, toss the Special K flakes, flaked coconut, and vanilla sugar until combined. Pour the peanut butter mixture over the dry ingredients and using a wooden spoon stir until everything is nicely combined.
Turn the mixture out into a 2 inch deep baking dish and spread out evenly pressing down with the back of the spoon. Pour over the melted chocolate and place in the fridge for a few hours until firm.
If you make this recipe, be sure to tag your photo
#DonalSkehan