×
Sign up for my free weekly newsletter!
For meal plans, cooking tips and new recipes...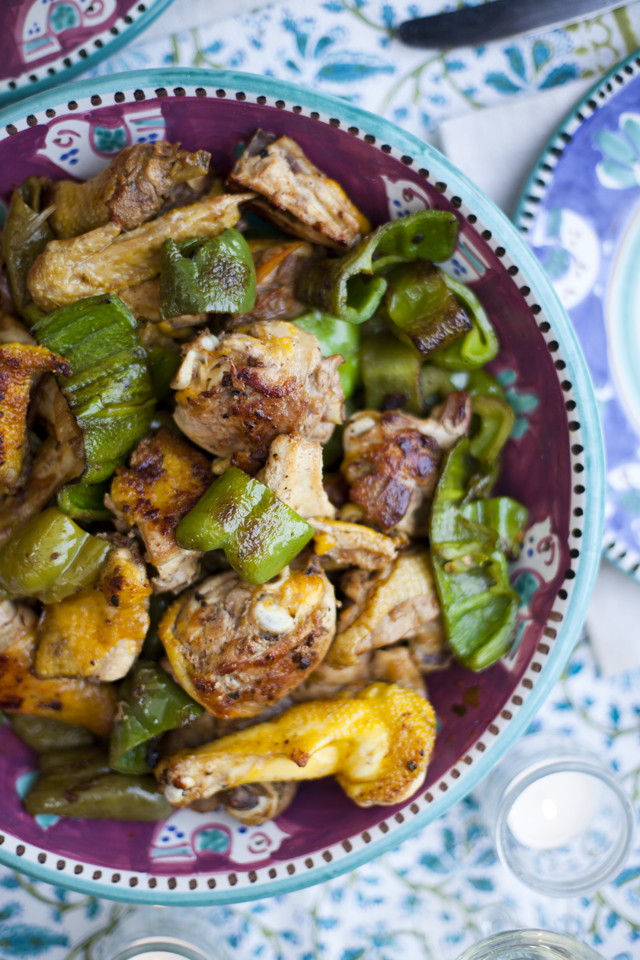 Pollo Ai Peperoni – Roman Style Chicken
July 20
This braised chicken dish with peppers is best made with chicken on the bone for deeper flavour. I have suggested a jointed bird here but replace with chicken thighs if you prefer. Use the best quality tinned tomatoes you can find.
60 mins
Serves 6
Method
Place a large wide casserole over a medium high heat and add 2 tbsp of olive oil. Fry the pancetta until just sizzling.
Season the chicken thoroughly and add to the pot and cook until it begins to brown (if you don't have a wide pan do this in two batches in order to get the colour).
Add in the garlic and peppers and fry for a further 2 minutes. Pour in the white wine and allow to simmer for 1-2 minutes before add the tomatoes and chicken stock. Stir through and bring to the boil.
Reduce the heat slightly, partially cover and simmer for 40 minutes or until the chicken is completely cooked through.
If you make this recipe, be sure to tag your photo
#DonalSkehan