×
Sign up for my free weekly newsletter!
For meal plans, cooking tips and new recipes...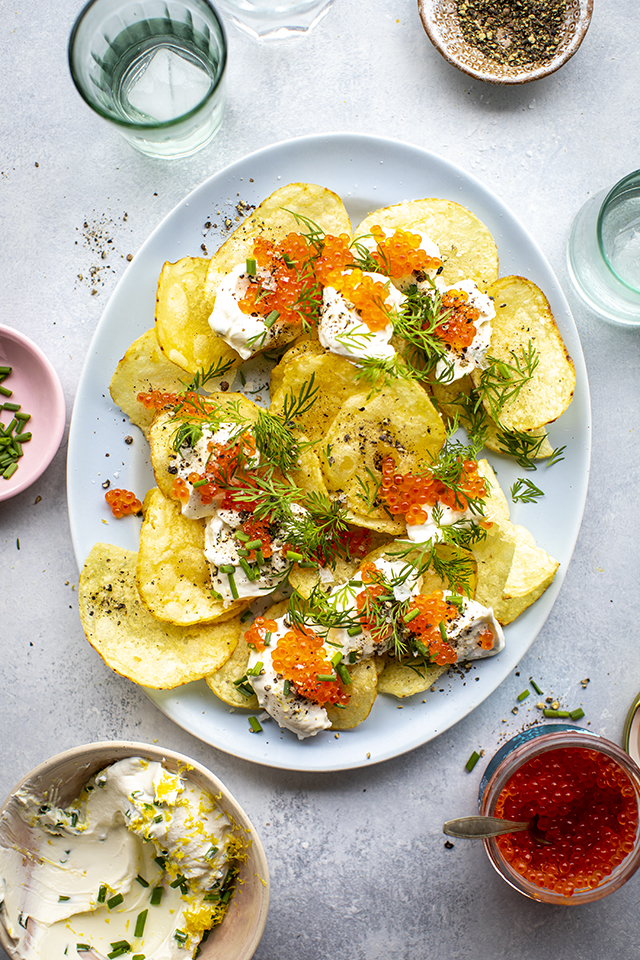 Potato Chips, Trout Roe, Creme Fraiche & Dill & Chives
March 03
A slightly kitsch and retro platter best enjoyed with a glass of bubbly. Use caviar if you are feeling extra bougie and I sometimes add very finely chopped red onion for extra bite.
10 mins
Serves 2
Method
Whisk together the creme fraiche, lemon zest and half the herbs. Season with the salt & pepper.
Arrange the potato crisps across a large serving plate.
Dot the creme fraiche & herb mix over the whole platter.
Garnish with dollops of the trout caviar and sprinkle over the remaining herbs.
If you make this recipe, be sure to tag your photo
#DonalSkehan