×
Sign up for my free weekly newsletter!
For meal plans, cooking tips and new recipes...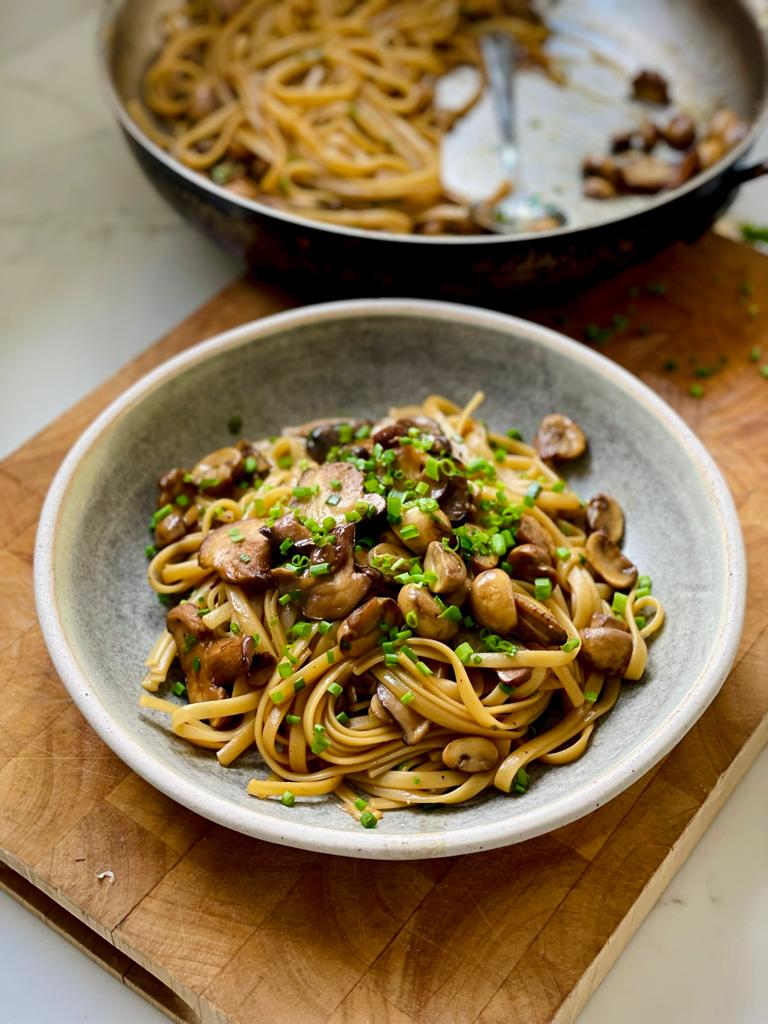 Soy & Butter Pasta
September 29
Meet your new late-night supper fix – soy sauce and butter result in an unctuous, rich and salty sauce which is divine slathered on al dente linguine. To add more creaminess, stir grated Parmesan cheese through the cooked pasta.
15 mins
Serves 4
Method
Cook the pasta in a large saucepan of boiling salted water for 8–10 minutes until just cooked. Once cooked, drain the pasta, reserving a cup of the cooking water.
Meanwhile, heat the oil in a frying pan and fry the garlic and mushrooms for 5–6 minutes until golden and tender.
Add the soy sauce and butter to the mushrooms, and allow the mixture to bubble vigorously before adding the cooked pasta along with a tablespoon or 2 of the cooking water. Mix well then add the chives, season to taste and serve.
If you make this recipe, be sure to tag your photo
#DonalSkehan