×
Sign up for my free weekly newsletter!
For meal plans, cooking tips and new recipes...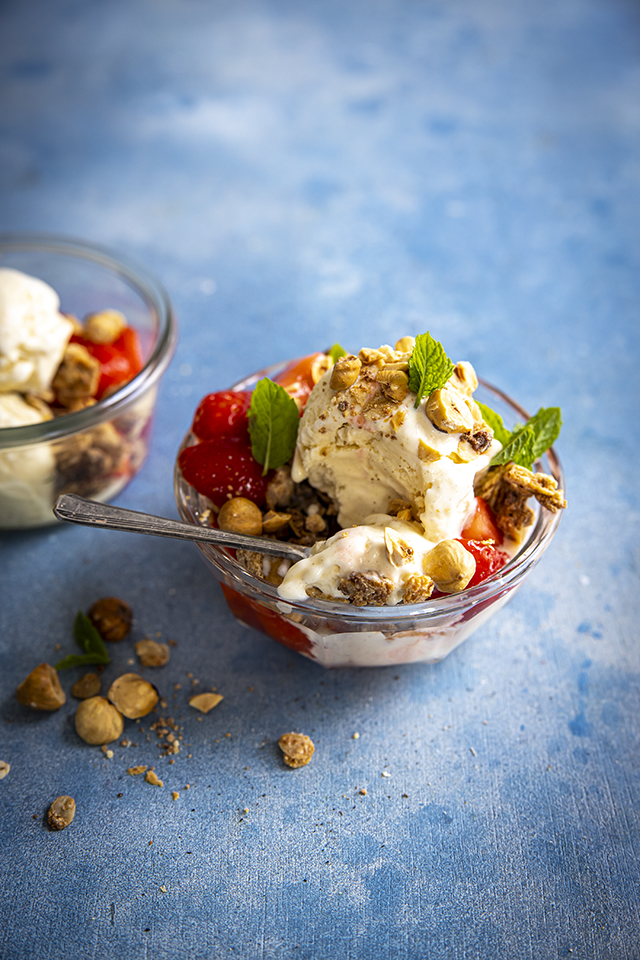 Strawberry & White Chocolate Crumble Sundae
August 10
A modern take on the ice cream sundae's of my childhood. The toasted white chocolate crumble keeps well in a jar for a week or two and can be also be used over griddled stone fruit with yoghurt or as a cake or cupcake topper.
1hour
Serves
Method
Heat oven to 150°C/300°F/Gas Mark 2.
Lay the white chocolate and oats across a flat non stick baking sheet, toss with the maple then place in the oven to roast for 10 minutes. Remove from the oven and spread across the sheet. Cook for another 10 minutes until you have a golden brown colour on the chocolate and the oats are toasted.
Remove from the oven spread once more, sprinkle with a little sea salt and allow to cool completely, before crumbling into rough chunks.
While the crumble cools, combine the strawberries, sugar and lemon juice in a bowl. Toss to combine and leave to marinade for at least an hour.
Arrange a scoop of ice cream, in a bowl, followed by some strawberries and crumble, repeat once more. Top with the roasted hazelnuts and mint leaves.
If you make this recipe, be sure to tag your photo
#DonalSkehan