×
Sign up for my free weekly newsletter!
For meal plans, cooking tips and new recipes...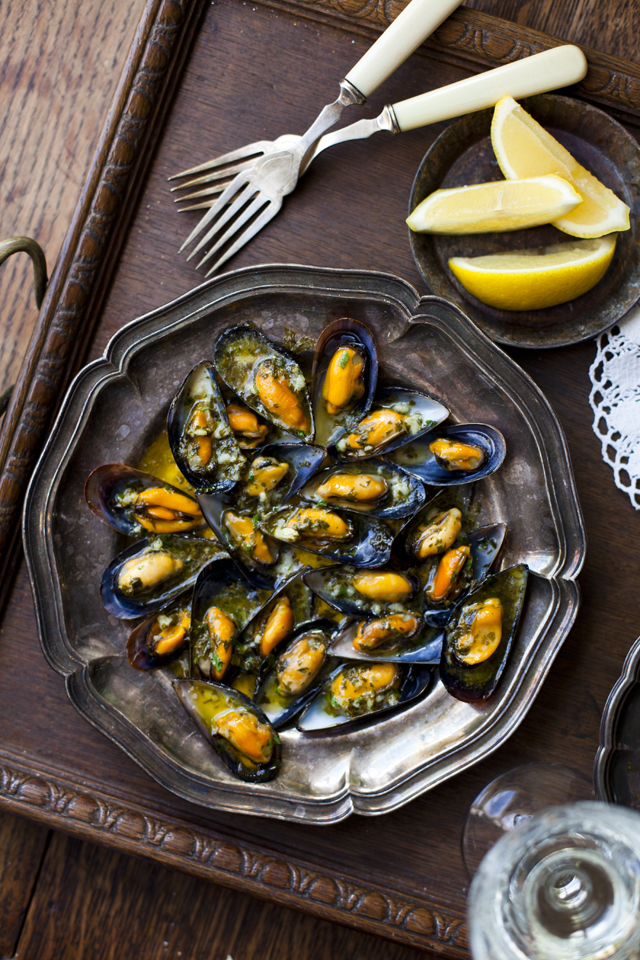 Stuffed Mussels with Garlic
July 07
Mussels have always been eaten in Ireland, usually by coastal dwellers, but they were also hawked around the streets of Drogheda and of course Dublin, as evidenced in the old song about Molly Malone who 'wheeled her wheelbarrow through streets broad and narrow'. Today the mussels of Wexford are particularly large and succulent, a commercial mussel farm having been established there, but there are also many fine mussels in other parts of Ireland. This is a modern recipe given to me by the Irish aquaculture association. Recipe from The Pleasures of the Table: Rediscovering Theodora Fitzgibbon.
15 mins
Serves 4
Method
Wash and prepare the mussels, removing any that remain open once tapped on a surface.
Put the mussels into an ovenproof dish.
In a saucepan, heat the butter until just melted, add the garlic, then the lemon juice, salt and pepper and chopped parsley.
Mix well and when amalgamated and very hot, pour gently over the mussels. Run the dish under a hot grill until peaking brown.
If you make this recipe, be sure to tag your photo
#DonalSkehan