×
Sign up for my free weekly newsletter!
For meal plans, cooking tips and new recipes...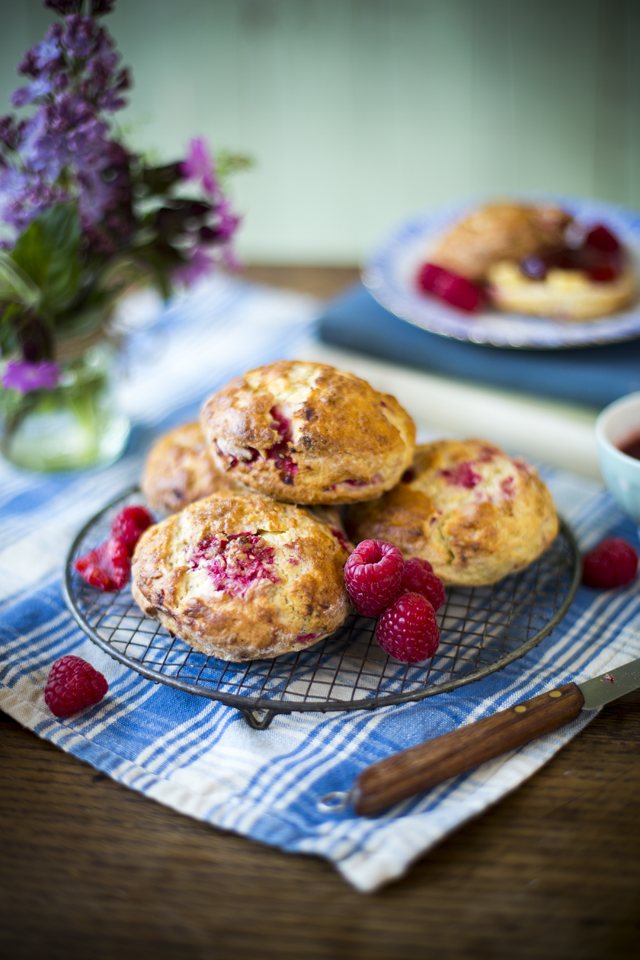 Sweet or Savoury Scones
January 20
Scones are one of the first recipes most people learn to make in Ireland, especially if you did Home Ec. in school! What I love most about scones is that you can whip up a batch in a matter of minutes, usually with ingredients you already have in the house. I like to add fresh raspberries but you can keep the dough plain or add any sweet or savoury ingredients you like. A thick layer of butter and jam is essential though!
30 mins
Serves 8
Method
Preheat the oven to 220°C/425°F/Gas Mark 7, dust a large baking sheet with flour.
Combine the flour and baking powder in a large mixing bowl and using your fingertips, rub in the butter until the mixture resembles rough breadcrumbs.
In a measuring jug, whisk together the milk and egg until combined. Pour this into the crumb mixture (leaving about 1 tbsp of the mix in the jug) and mix through with a butter knife until a rough dough forms. Use your hands to push the dough together, making sure to include any mixture that's stuck on the sides of the bowl. Add in your optional ingredients if preferred.
Dust a clean work surface with a little flour, turn the dough out of the bowl and press into a round shape. With a rolling pin, roll the dough out to a thickness of 2.5cm (1"). Using a 7.5cm circular pastry cutter, cut out the scones and place on the baking sheet. Press the trimmings together, roll out and repeat until you have used all the dough. Otherwise just cut into squares.
Brush each scone with the reserved egg and milk mix.
Place in the oven on the middle shelf and bake for 12-14 minutes until they have risen and turned a lovely golden-brown colour on top. Transfer to a wire rack to cool slightly.
If you make this recipe, be sure to tag your photo
#DonalSkehan