×
Sign up for my free weekly newsletter!
For meal plans, cooking tips and new recipes...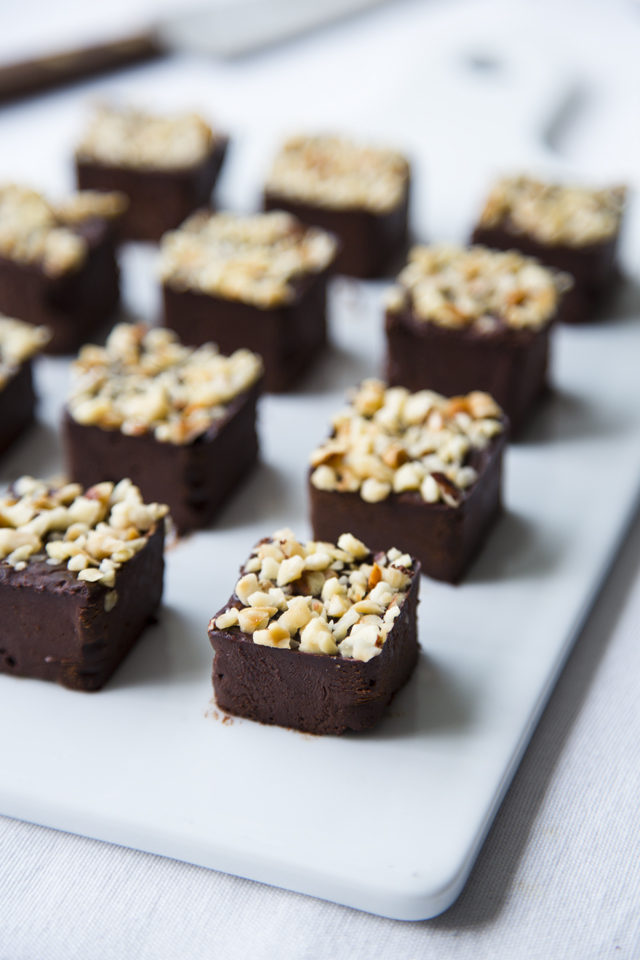 Whiskey Chocolate Hazelnut Truffles
December 05
What can be more sophisticated than homemade petits fours after Christmas dinner or an extra special Valentine's gift. This recipe can be adapted with whatever flavours you like, so feel free to experiment! Just package these up in little festive bags and they make the perfect little edible gift.
90 mins
Serves 12
Method
Place the chocolate in a heatproof glass bowl and set aside. Bring the cream to the boil in a saucepan over a medium high heat and then pour over the chocolate. Using a whisk, mix the cream through the chocolate until it is completely melted.
Add in the whiskey, vanilla extract and half the chopped hazelnuts. Cover with clingfilm and place in the fridge for about an hour until it is firm enough to scoop. (Alternatively set the truffles in a greased ice cube tray in the fridge).
When the chocolate is set, scoop out a small tablespoon amounts and roll into little balls. Sprinkle a clean work surface with the remaining hazelnuts and then roll the truffles to coat. Place back in the fridge until ready to serve.
If you make this recipe, be sure to tag your photo
#DonalSkehan