×
Sign up for my free weekly newsletter!
For meal plans, cooking tips and new recipes...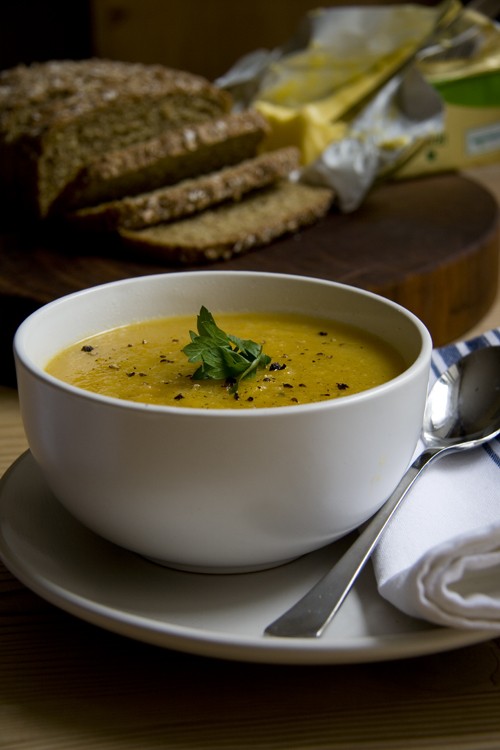 Wholesome Vegetable Soup
September 28
Soup season is definitely upon us, and as much as I love experimenting with new flavours, and different combinations, I always come back to a good old homemade vegetable soup. This is the one I normally stick to but add whatever vegetables you have at hand, they certainly won't go astray here.
40 mins
Serves 6
Method
Place the butter in a large pot and place over a medium high heat. When butter is melted and foamy, add the onion, potato, and leek. Fry for 2 minutes, then cover and sweat for 8 minutes.
Add the stock, carrots, parsnip, celery, lower the heat and simmer for about 20 minutes or until the vegetables are tender when you insert a fork.
Season with a little salt and pepper to taste and then either serve as a chunky vegetable broth or blitz with a hand blender to form a silky smooth soup.
If you make this recipe, be sure to tag your photo
#DonalSkehan