Red Onion and Garlic Focaccia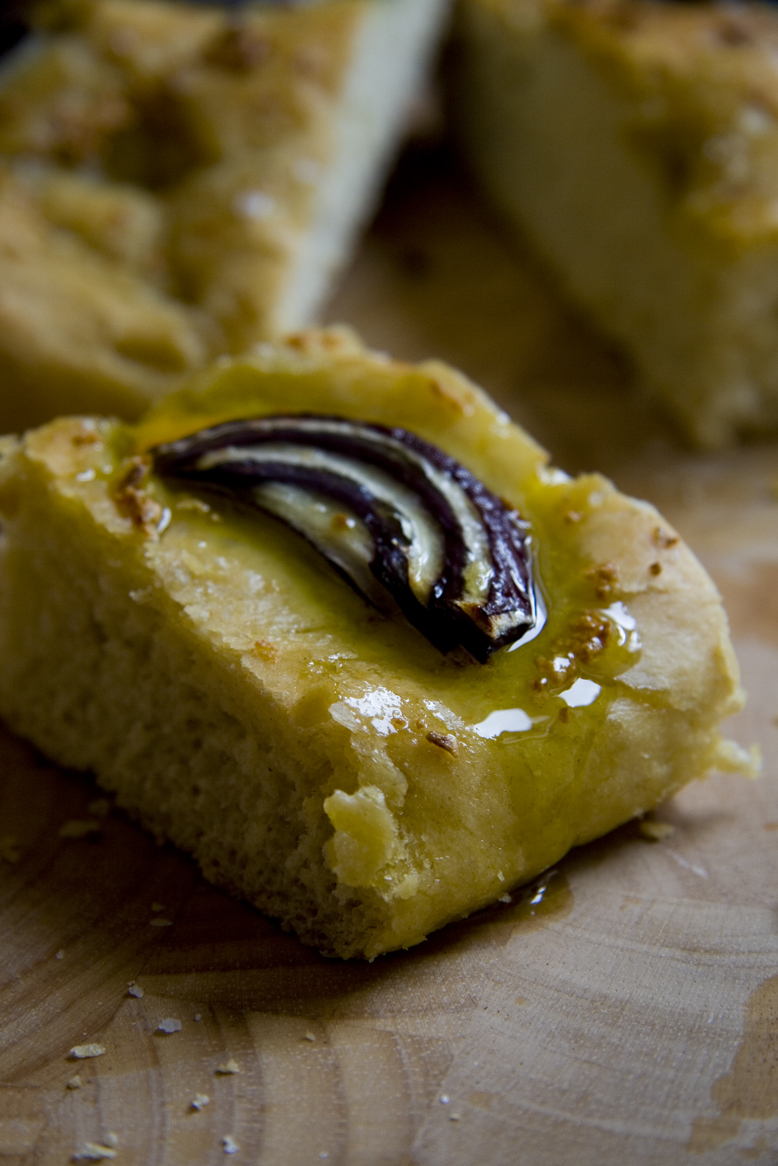 Good homemade bread never fails to impress. There is just a freshness that you can't compare to store bought, plus the the smell of a freshly baked loaf wafting around the house, just can't be beaten!
Makes 2 focaccia loaves
750g of strong white flour
2 teaspoons of salt
15fl oz of lukewarm water
1 x 7g sachet of dry yeast
2 tablespoons of olive oil
For the topping:
2 tablespoons of olive oil
4 garlic cloves, very finely minced
1 red onion, sliced into half moon pieces
Place the flour and salt in a large bowl and with the back of a spoon make a well. Pour the water into the well, and stir through the yeast and oil. Allow to stand for 10 minutes and then slowly combine the wet ingredients with the flour, incorporating in small amounts at a time, until a dough forms.
Turn the dough out on to a floured surface and knead for 4-5 minutes until it becomes smooth and elastic.
Oil the mixing bowl, place the dough back in, cover and allow to rise for 45 minutes to an hour or until the dough has doubled in size. Punch down the dough and knead for a further 2-3 minutes.
Seperate the dough into two pieces and form into a flat rectangular bread, place into two oiled baking trays. Mix the garlic with the olive oil and spread over the surface of the the bread dough. Poke parts of the dough with your thumb and then pres the onions on top. Place in an oven at 220oC/425oF/Gas Mark 7 for 15-20 minutes depending on thickness.
When the bread is done drizzle with a little extra olive oil and enjoy!