Rocket, Pear, Parmesan and Pine Nut Salad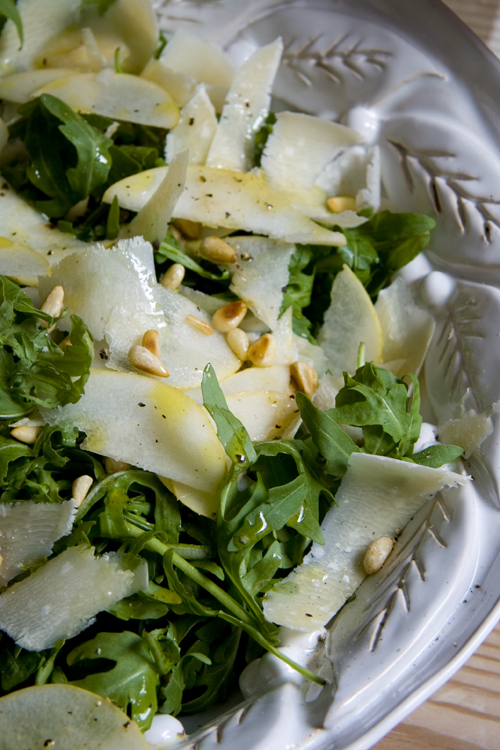 Toast the pine nuts in frying pan for a minute or so until they turn a nice golden brown. Make sure to keep your eye on them as nuts cook really quickly, I can't tell you how many times I've burnt a pan of nuts and I still haven't learned my lesson!
Serves 4
120g of rocket
2 pears, peeled, cored and sliced wafer thin.
A good handful of parmesan shavings
50g of pine nuts, toasted
Dressing:
3 tablespoons of extra virgin olive oil
1 tablespoon of white wine vinegar
1 clove of garlic, minced
A good pinch of sea salt and ground black pepper
In a large salad bowl, whisk together the olive oil, vinegar, garlic, salt and pepper.
Add the rocket and toss in the dressing until evenly coated.
Scatter the toasted pine nuts, parmesan shavings and pear slices on top of the rocket.
Serve straight away and enjoy!