×
Sign up for my free weekly newsletter!
For meal plans, cooking tips and new recipes...
Sesame Honey Duck with Broccoli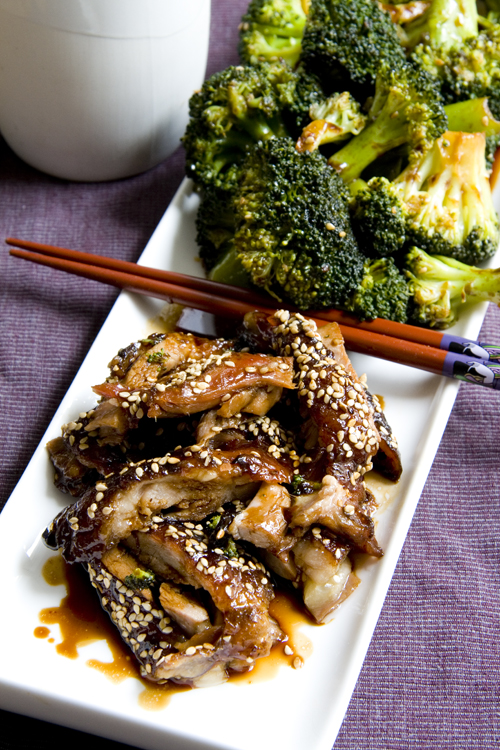 With just a few simple ingredients this is an easy dish to create and is really tasty.
Serves 2 portions
1 head of brocolli chopped into florets
2 duck breasts
1 teaspoon of sesame oil
2 tablespoons of sesame seeds
5 tablespoons of soya sauce
3 tablespoons of honey
In a small bowl, mix the soya sauce, sesame oil and the honey until combined.
Place two duck breasts in a small roasting tray and brush over half the soya honey marinade. Place in the oven at 200°C for 25-30 minutes. In the last 10 minutes of the cooking time brush over the rest of the soya honey marinade, sprinkle with half the sesame seeds and finish cooking.
When the duck is ready, remove from the roasting tray and allow to rest on a chopping board. Keep the roasting tray which should still be full of tasty duck flavours as this makes a great dressing for the broccoli, try to spoon off as much fat as possible. While the duck is cooking steam the broccoli for 4-5 minutes and remove from the heat.
Tumble the broccoli florets into the roasting tray and toss gently until they are completely coated. Slice the duck thinly and serve with the broccoli.  Sprinkle over some extra sesame seeds and enjoy!