Simple Prawn and Garlic Pasta Supper and my stand-by ingredient!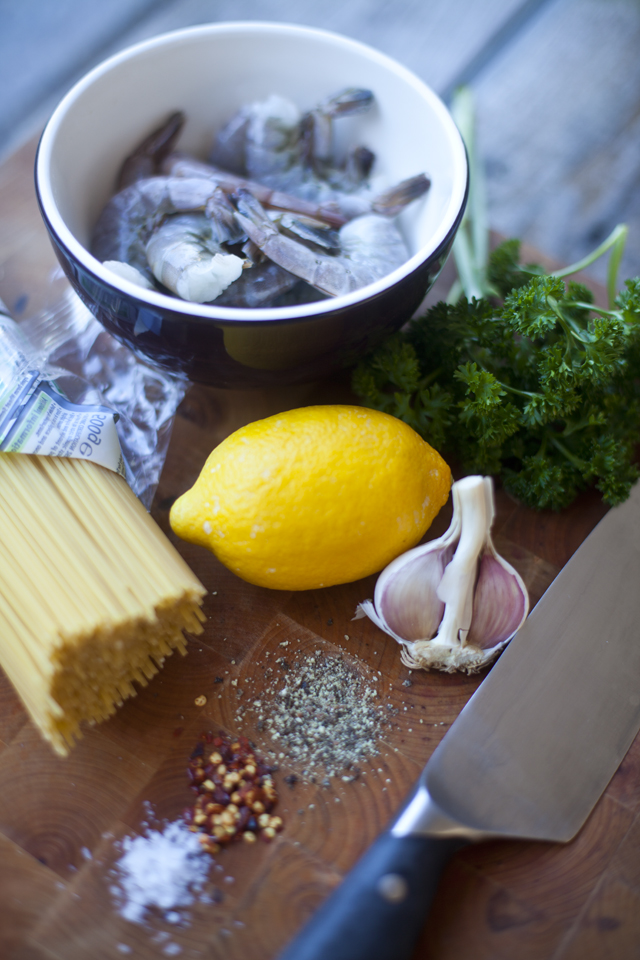 I have to be honest; I have two stand-by ingredients which I can transform into lots and lots of different dishes. The first is a roast chicken, which can be used in salads, soups and sambos. Then there's pasta – as imaginative as I get in the kitchen, pasta still tends to be my go-to ingredient, perhaps because I can be safe in the knowledge that in less than 15 minutes I can be guzzling down something filling and tasty.
The other advantage is that while it's cooking, you have a good 10 minutes to whip up a tasty sauce, chop up some goat's cheese and sunblushed tomatoes or prep the ingredients for a simple carbonara. I've been in need of some quick-fix suppers the last few evenings and pasta, as usual, has come to the rescue!
This recipe is the perfect way to turn a plain storecupboard ingredient into a really interesting and tasty little dinner. It's a real throw-together option so it's is completely open to interpretation, add a little creme fraiche if you have it, swap the prawns for some clams or add some sundried tomatoes… it's up to you!