×
Sign up for my free weekly newsletter!
For meal plans, cooking tips and new recipes...
Spicy Sticky Roast Squash Salad…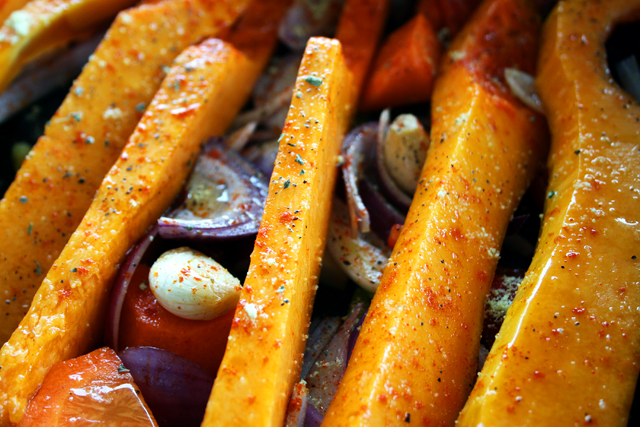 GOOD MORNING! Well this was dinner last night mainly because I decided that if i didn't use the squash in the fridge it was going to end up in the bin! I love, love, love roast veggies, when they're done properly that is, I mean when they're crispy, chewy and caramelised on the outside and soft and mushy on the inside, now that's perfection. I have just moved into a new apartment which means a new oven. It's electric and taking a little getting used to when it comes to regulating the heat. I'm used to a gas oven and hob so the change isn't exactly great news as it seems much harder to regulate the temperature. But I'm getting there!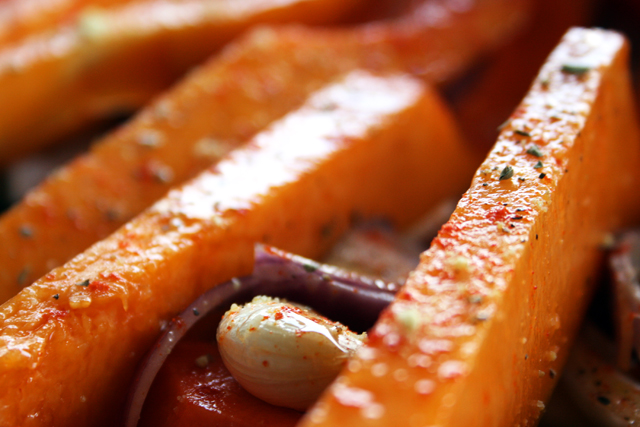 Also I just want to apologise if you've seen the gaudy yellow plates repetitively in photo's and have had just about enough of them! They're all I have at the moment what with the moving and all! Were going to Sweden in a few weeks time so I intend to stock up with a few IKEA essentials.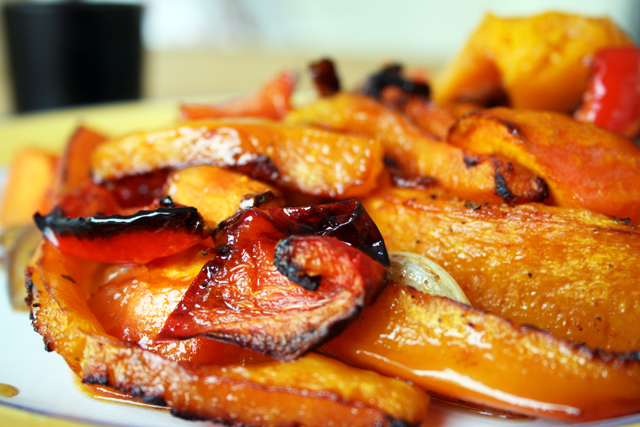 This dish came together as a result of wanting to make a meal out of the squash rather than presenting it as a side dish. Squash is a wonderful meaty vegetable and cooking it likes this allows you to show it off in it's best light.
Continue to the recipe for Spicy Sticky Roast Squash Salad…