The Grand Budapest Hotel…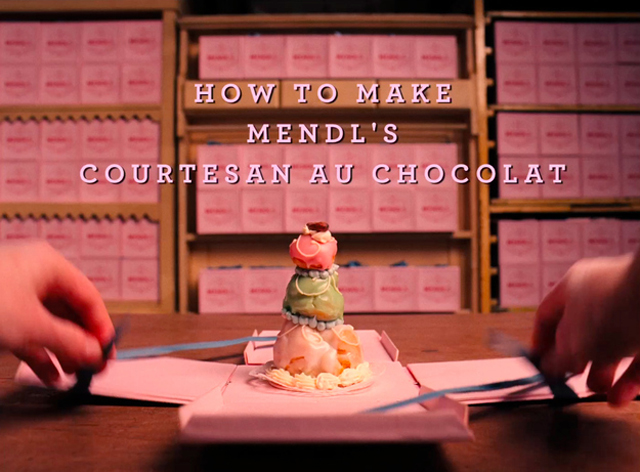 The minute I left the cinema after watching director Wes Anderson's latest film, The Grand Budapest Hotel, the first thing I did was google the recipe for Mendl's Courtesan Au Chocolat.  The beautiful choux pastry dessert based on the classic French pastry, Religieuse, features regularly throughout the film and had me licking my lips more than once.  Three layers of choux pastry filled with chocolate creme patissiere, sandwiched together with neon coloured icing and decorated with a single cocoa bean make for an instantly intriguing and eye-catching dessert.
In the film, the sweet creation is the signature pastry at the fictional bakery Mendl's, and plays a small role in the antics of a story based around a devoted hotel concierge, his lobby boy and a highly valuable painting.  As part of the promotion around the film, a rather sweet instructional video was made to feed the curiosity of hungry cinema goers!  I thought I would share it here and if you're hooked after watching the video you can check out the recipe over here.
Images: Fox International