×
Sign up for my free weekly newsletter!
For meal plans, cooking tips and new recipes...
The Late Late Banoffee Cake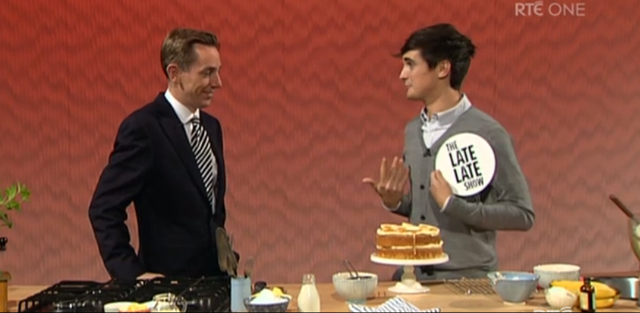 If you weren't at home on Friday night, you may not have seen that I was live on air with Ryan Turbidy on The Late Late Show! The Late Late is such an Irish institution and being a guest has always been a dream while I was growing up so I was delighted when I was asked to come on as a guest. Ryan is well known for his love of bananna bread so I whipped him up my take on the classic, a delicious salted caramel, Banoffee Cake.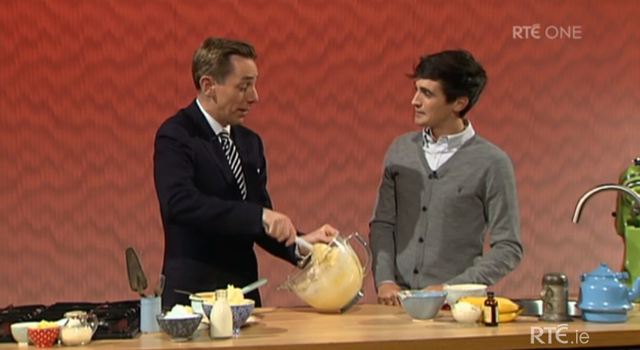 I was slightly terrified (hopefully you can't tell!) and we had a great time even when things didn't go exactly as I hoped with my artistic cocoa powder stencil. Lesson number one, always have a 'one I prepared earlier' for live television!
Luckily enough, Ryan is a dab hand in the kitchen and his worked perfectly! If you want to take a peak at how it went, have a look at the video here or if you are looking for the recipe you can find it below! Check out a short clip from the night: