×
Sign up for my free weekly newsletter!
For meal plans, cooking tips and new recipes...
To Spatchcock Or Not To Spatchcock That Is The Question!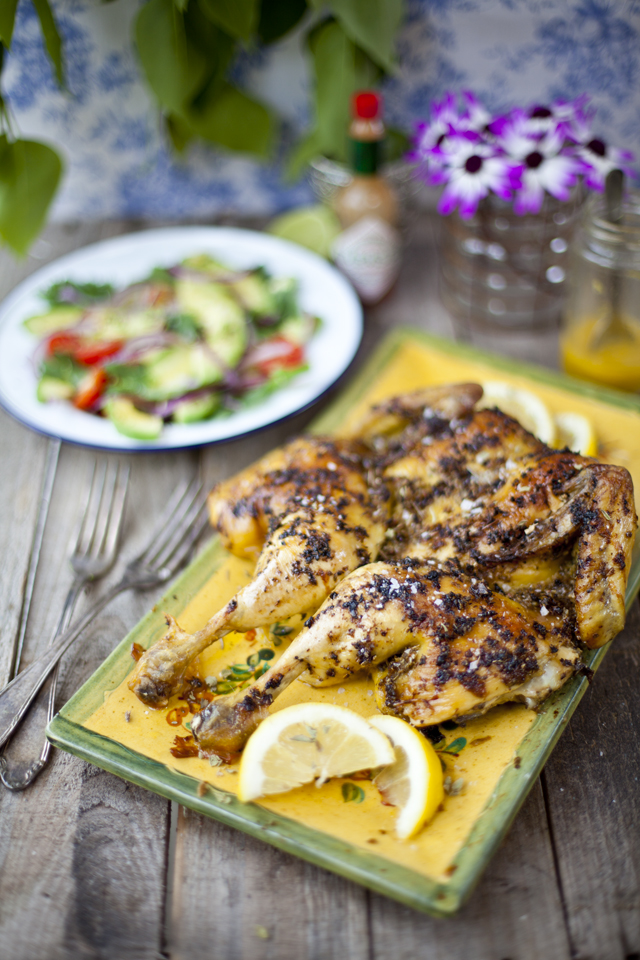 As I have probably mentioned a million times before, I grew up eating a roast chicken every Sunday and it has since become my favourite way to cook the bird! However during the summer months, when I just feel I can't bring myself to eating it alongside roast potatoes I like to mix it up and cook it just a little bit differently. Technically speaking I think the term spatchcocking specifically refers to flatten poussins but basically for me it's the process in which you remove the back bone of a chicken and flatten it out, which makes it easy to cook on the BBQ and to cut into portions once it's cooked.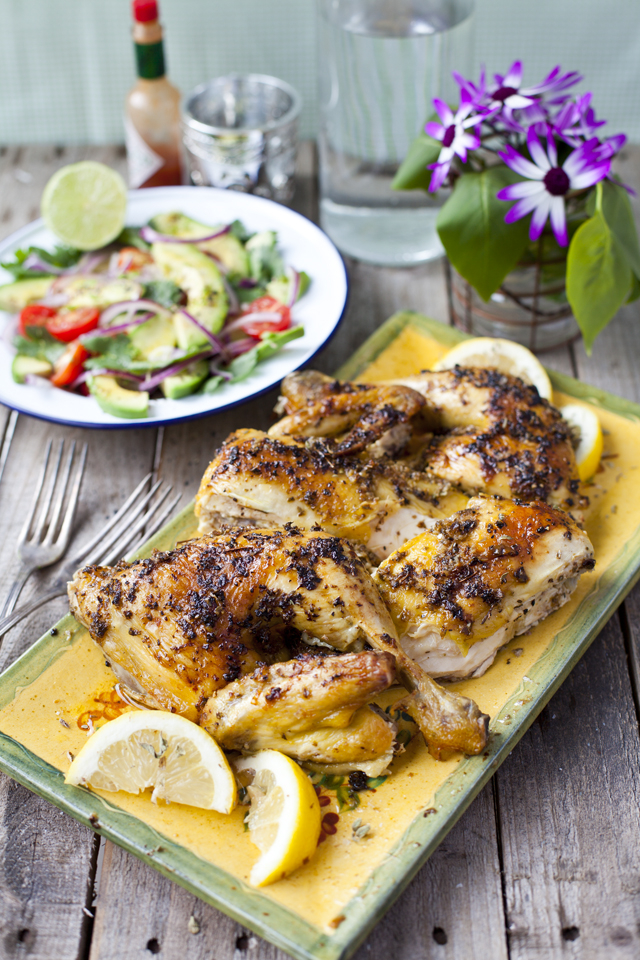 It does all sound a little bit graphic but this one little technique is what makes the difference for my backyard BBQ's. Hot grilled spatchcocked chicken straight off the heat served with a fresh, zingy summer salad will change the way you BBQ forever! If you really feel you can't tackle the bonecracking fun, ask your butcher to do it for you, it literally takes a few seconds and he won't mind doing it for you at all.
Give this recipe a go the next time the sun shines!
Continue to the recipe for Mediterranean Spatchcock Chicken…