Wild mushroom hunting in Gothenburg and a Vasterbottenost and chanterelle mushroom tart…
It started a few years ago, we were visiting Sofie's parents in Gothenburg and one evening I curiously followed my Swedish guides in to the forest, on the promise of golden chanterelle mushrooms.  I had no idea that evening, that it would start my love of mushroom hunting.  Since then it's become an annual tradition, we have our own picking spots and I even have my very own mushroom knife.  Earlier this month, we were in Gothenburg for a couple of days and it went without saying that part of the trip would be spent in the forest, looking for mushrooms.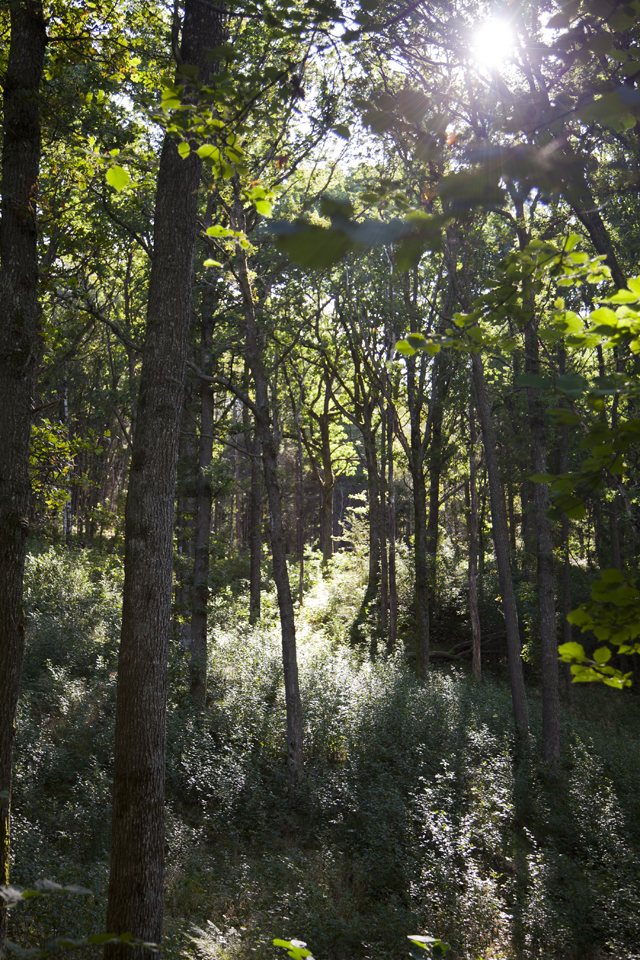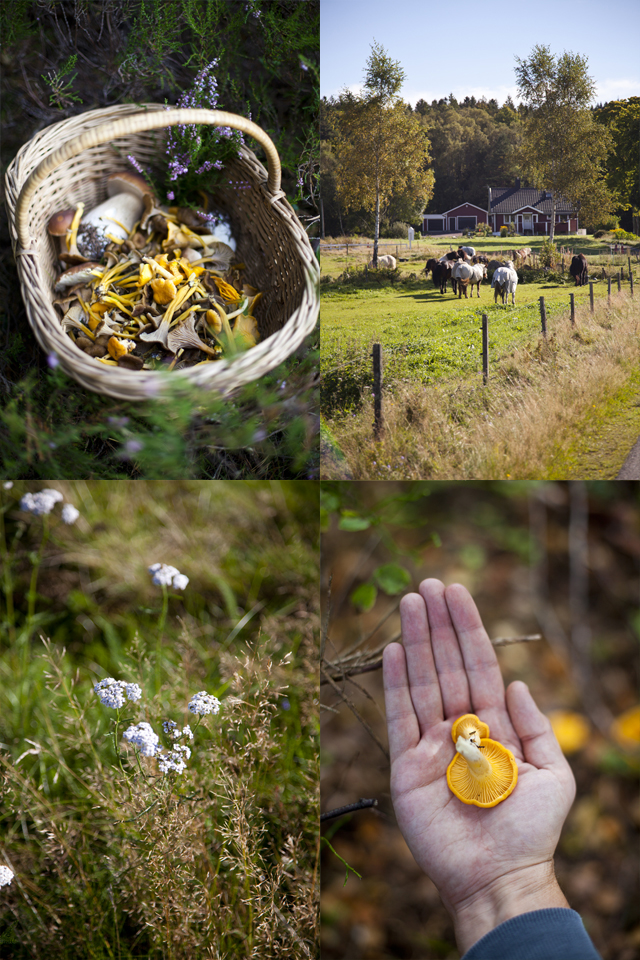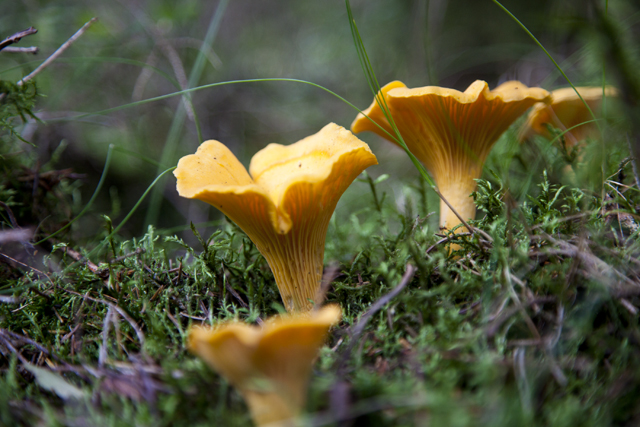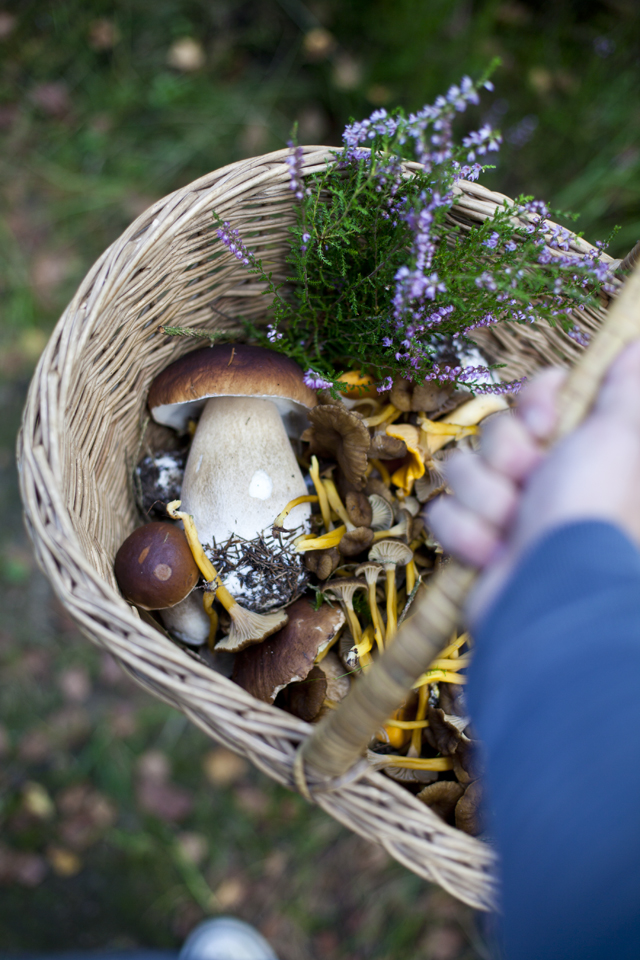 We got up early one morning and armed only with a packed lunch, wicker basket and mushroom knife, we headed into the forest to the top secret and very reliable spots we've picked from before.  In Sweden and most other places, mushroom picking spots are closely guarded secrets, as the fungi will more often than not, appear there year after year and it's generally seen as bad form to ask someone to reveal the location of where they may have picked a bumper crop.  Something my big inquisitive mouth forced me to learn early on!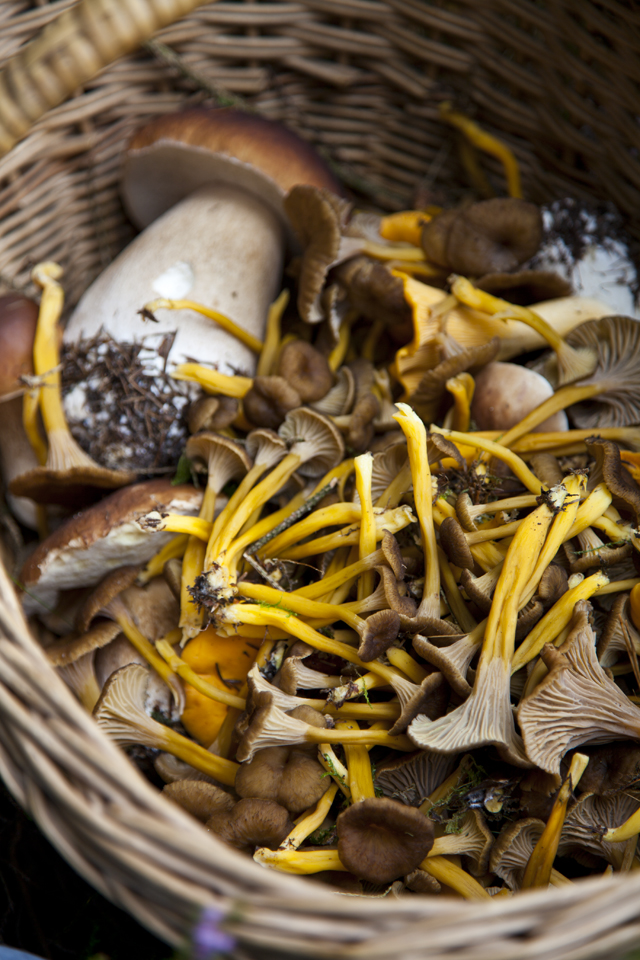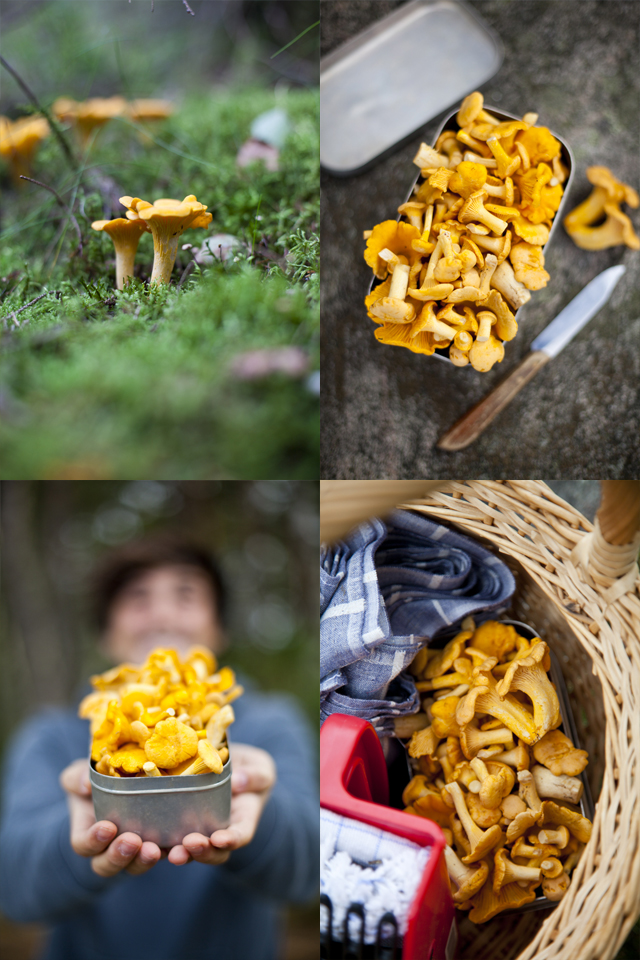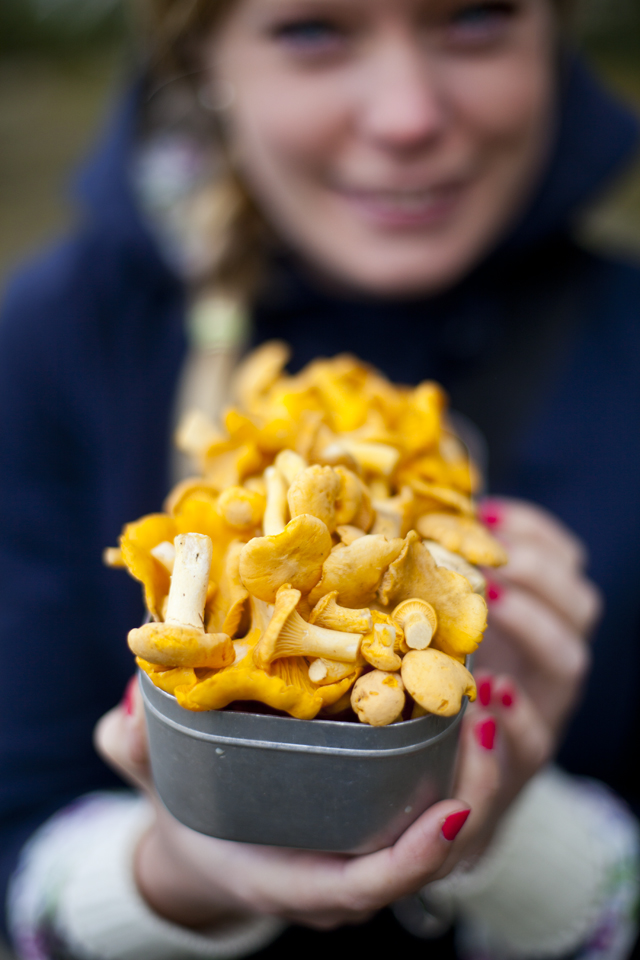 After a couple of hours spent gazing at the forest floor, and some careful identification, we had a basket filled to the brim with golden trumpet shaped chanterelles and giant ceps.  When the basket began to get heavy we sat by a lake, joined only by a few curious ducks, and brushed away any dirt from the mushrooms so they were clean enough to eat.  Back at home we made some shortcrust pastry, fried the chanterelles in a generous amount of butter and then transformed them into a tart with vasterbottenost (a cheese hard to miss in Sweden).  The perfect treat after a day in the woods and a great way to show off those beautiful chanterelles.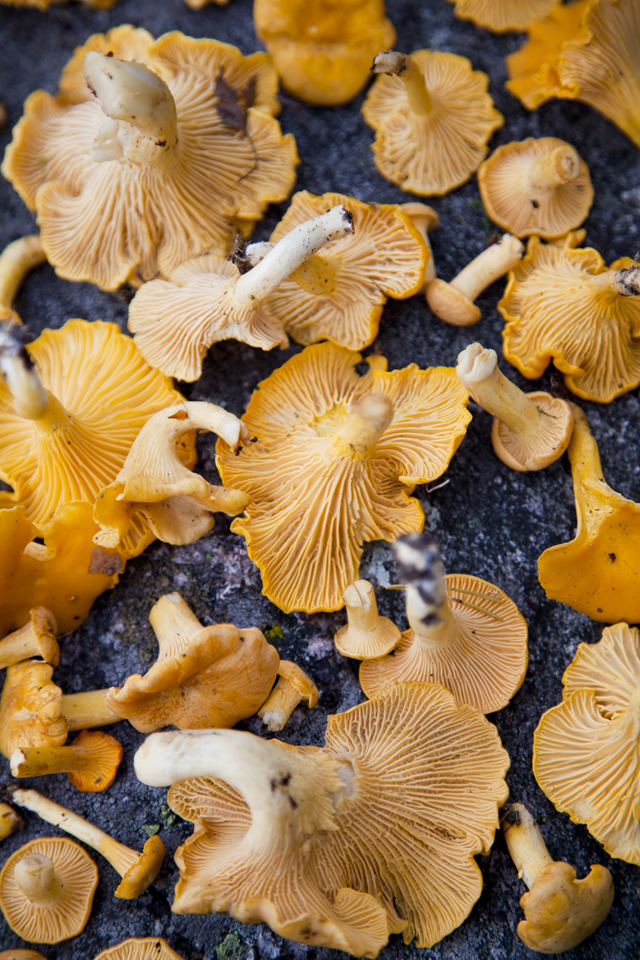 Ireland has plenty of edible mushrooms, but a huge number of poisonous ones too, so if you are interested in picking mushrooms in the forest it's well worth attending a mushroom foraging course and consulting an expert.  I've been to two mushrooms hunts with picking pro Bill O'Dea, who runs many throughout the year and details of upcoming ones can be found on his website mushroomstuff.com.
Continue to the recipe for Vasterbottenost and Chanterelle Mushroom Tart…