×
Sign up for my free weekly newsletter!
For meal plans, cooking tips and new recipes...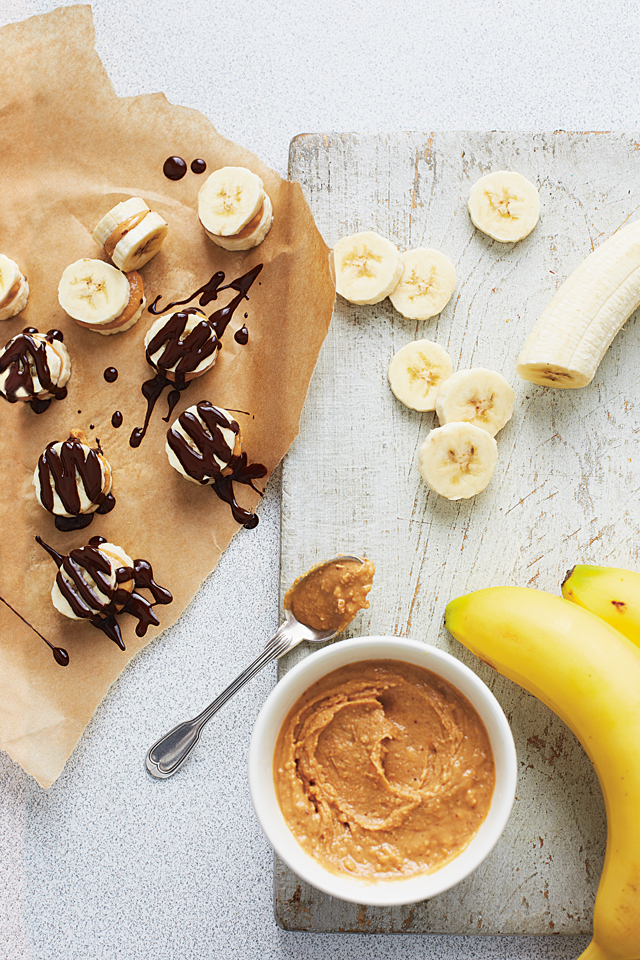 Banana and Peanut Stacks
July 06
These make the perfect little snack when you are feeling a bit peckish.These stacks have slow-releasing energy, perfect to get you through to the next meal. Recipe from The Lolly Book by Karis & Dominic Gesua is published by Kyle Books. Images by Rita Platts.
10 mins + freeze time
Serves
Method
Place a sheet of greaseproof paper on a metal tray that fits into your freezer. Sandwich some peanut butter between two discs of banana to make a stack and place on the tray; repeat until you have used all the banana.
Put the chocolate and coconut oil in a small microwavable bowl or mug. Microwave for 30 seconds, stir and keep on melting for 10 seconds at a time until the chocolate has melted. Keep checking the chocolate, as it can easily burn.
Use a teaspoon to drizzle the chocolate over each banana stack. Place the tray in the freezer and, once frozen, transfer the mini stacks into an airtight container and keep in the freezer for when you need a snack.

TOP TIP

For extra crunch, add some chia seeds on top of the peanut butter, or a couple of cacao nibs.
If you make this recipe, be sure to tag your photo
#DonalSkehan