×
Sign up for my free weekly newsletter!
For meal plans, cooking tips and new recipes...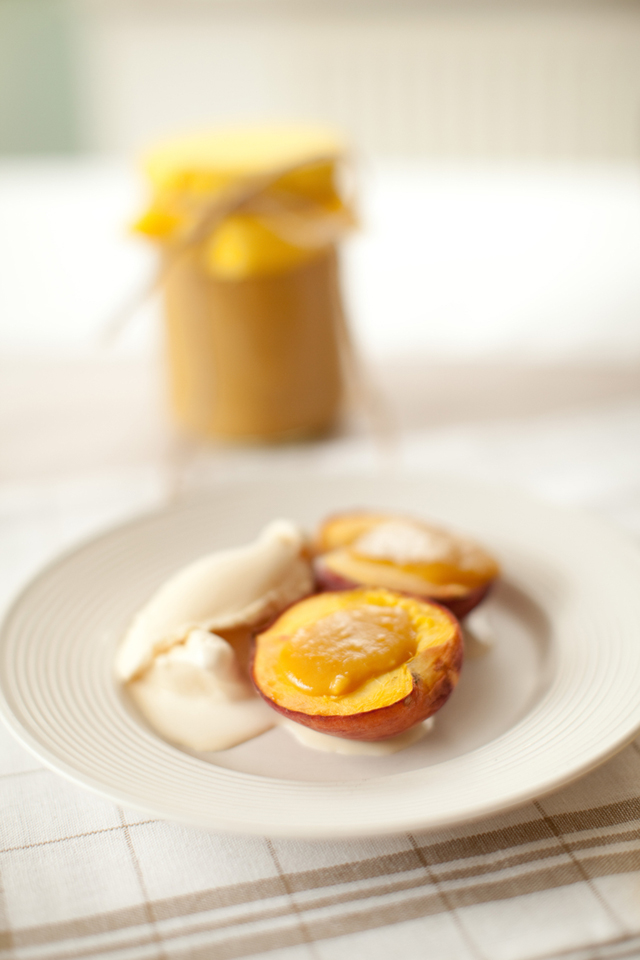 Grilled Peaches with Lemon Butter
August 30
One of my favourite things about summer is stone fruit. I think warm peaches with smooth, zesty lemon butter is a great way of topping off a summery feat with friends.
25 mins
Serves 2
Method
Combine all the ingredients in a large bowl. Place the bowl over a saucepan of simmering water and stir continuously. Stir until the mixture thickly coats the back of a wooden spoon. Poor into a hot sterilised jar and seal when cold. This lemon butter keeps for 4 weeks in the fridge.
Cut the peaches in half and remove the stones. Lay the peach halves on an oven tray and grill for 10 minutes.
Spoon 2 teaspoons of the lemon butter into the centre of the peach halves and return to the grill for another 2 minutes. Serve with a scoop of your favourite vanilla ice-cream.
If you make this recipe, be sure to tag your photo
#DonalSkehan