×
Sign up for my free weekly newsletter!
For meal plans, cooking tips and new recipes...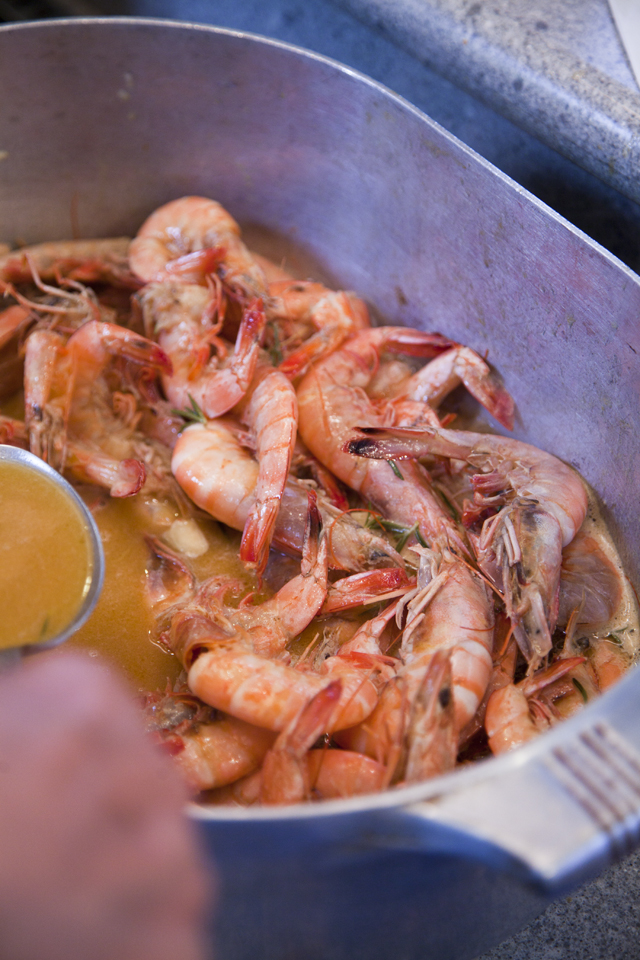 Boo's Bar-B-Que Shrimp
May 11
Boo started cooking in 1970 when she rented her first apartment in the French Quarter in New Orleans. Surround by the sights and sounds of the city, one of the first recipes she picked up was this barbecue shrimp from her sister. It's a great way to prepare shellfish (use fresh prawns) and a New Orleans favourite. Strangely enough, it doesn't involve a barbecue at all!
45 mins
Serves 6
Method
Place a large pot over a medium heat and add in the oil, butter, rosemary and bay leaves.

When the butter is melted and hot, add in the garlic cloves until tender. Add in the cayenne pepper, worcestershire sauce and lemon juice and bring to a simmer.
Raise the heat and add in the prawns, tossing to coat. Cover and allow to cook for a few minutes until they are cooked through, tossing every now and then.

Just before the shrimp are ready, pour in the wine and bring to a steady boil. Simmer for about 5 minutes and then finally stir through the Tabasco and season to taste.

Allow to sit for at least 15 minutes for the juices to be soaked up.

Serve with hot French bread, angel hair pasta, and a simply dressed salad for an unbelievably delicious little dinner.
In the word's of Boo, "Mama Mia!".
If you make this recipe, be sure to tag your photo
#DonalSkehan