×
Sign up for my free weekly newsletter!
For meal plans, cooking tips and new recipes...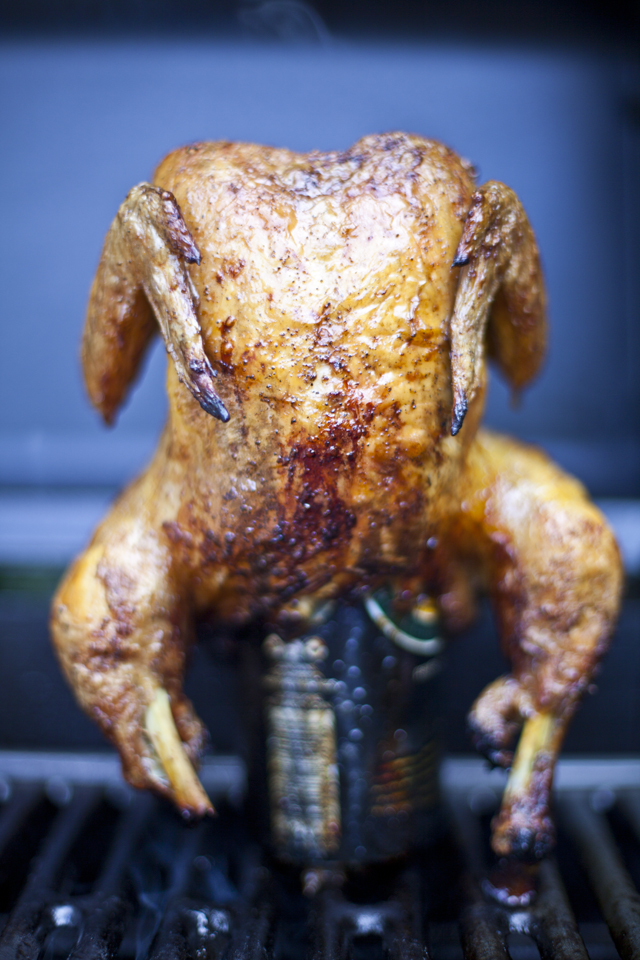 Boozy Bum Chicken
July 04
I made this recently and I am a complete and utter convert. My regular poultry dish for barbecues is spatchcock chicken, but this method leaves you with beautifully moist and tender meat because of the steam created by the can of booze. And because the chicken stands  upright, you get left with amazing  crispy skin. You do, however, have to  share the very awkward moment of  preparing this particular recipe, which I can tell you no bird will be prepared for!
90 mins
Serves 4
Method
Rub the oil all over the bird and season with the cajun seasoning and a generous pinch of sea salt and ground black pepper.
Open the can of the booze and sit the bird on top. It should now be standing to attention!
Stand the chicken upright on a hot barbecue at 200°C/ 400°F for about one hour and 10 minutes until cooked all the way through.
Using a large pair of tongs, remove the bird and can from the barbecue and then remove the can from the bird. Carve up and make sure everybody gets a piece of crispy skin when serving.
If you make this recipe, be sure to tag your photo
#DonalSkehan