×
Sign up for my free weekly newsletter!
For meal plans, cooking tips and new recipes...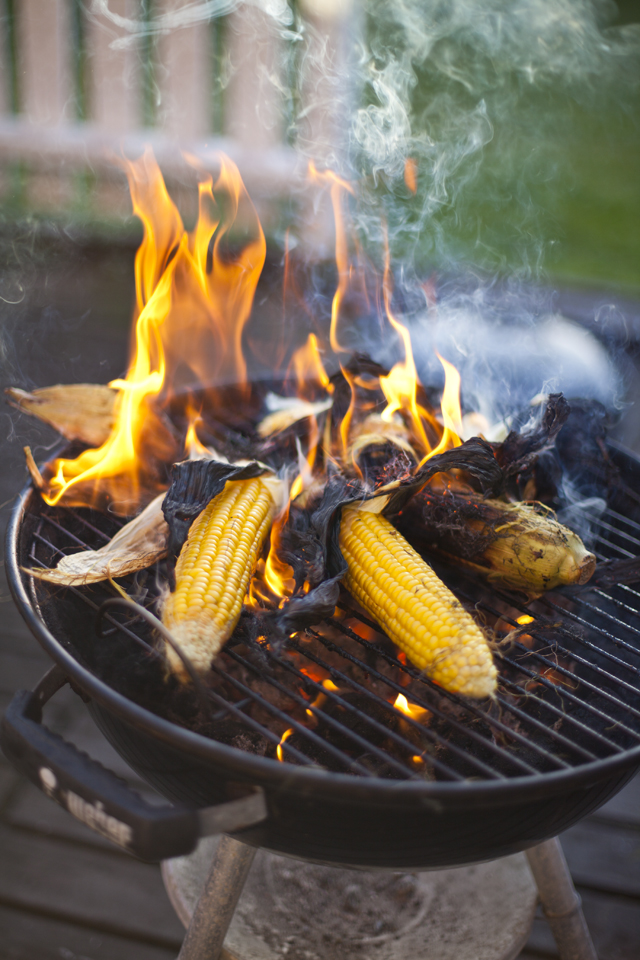 Easy BBQ Corn On The Cob!
July 07
Possibly THE best way to eat corn! Soaking the husks in water allows the corn inside to cook and steam before you pull back the husks and allow them to catch on fire, giving them that authentic smokey taste. Slathering it with a little garlic  butter will finish it perfectly…
60 mins
Serves 4
Method
In a bowl, mix together the butter, garlic and parsley and set aside. Soak the corn in a bucket of cold water for about 2 hours.Light the barbecue and allow the coals about 45 mins to an hour before starting to cook over them.
Cook whatever meat you have in the centre of the grill and then place the corn around the edges of the BBQ. Cover and cook the corn on the edges for about 20-25 minutes, turning half way through.
The husks should be slightly charred and dry. When the husks are dry, using a metal tongs, pull back the husks so they stand upright and the corn is exposed.Place in the middle of the grill and allow the husk to catch fire and disintegrate.
Remove from the barbecue and pull away any remaining husks. Spread with herby garlic butter and season with sea salt and black pepper. Dig in straight away!
If you make this recipe, be sure to tag your photo
#DonalSkehan