×
Sign up for my free weekly newsletter!
For meal plans, cooking tips and new recipes...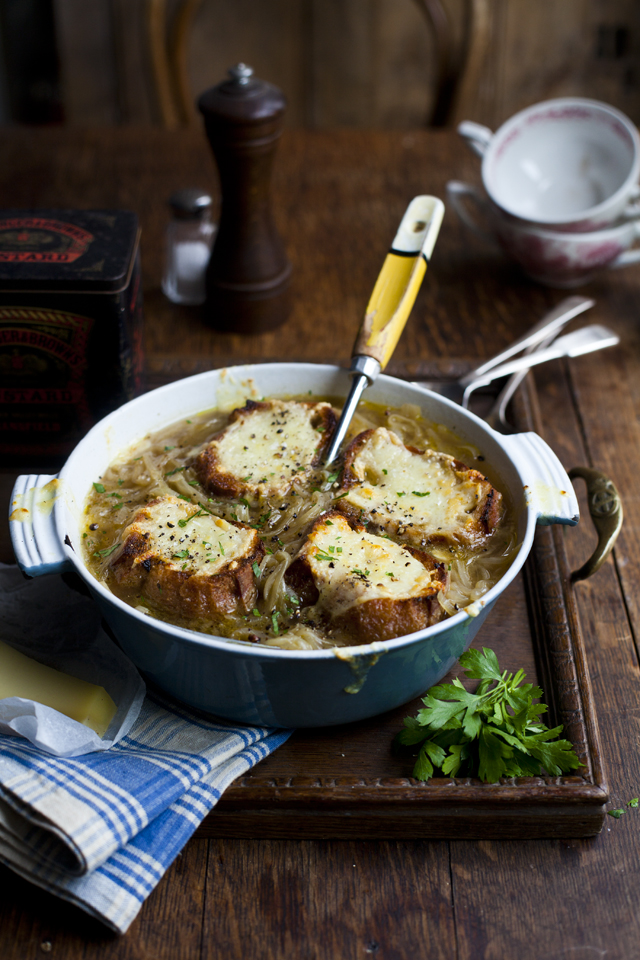 French Onion Soup
June 24
30 mins
Serves 6
Method
Heat the oil or butter in a saucepan and add the peeled, sliced onions. Cook gently, stirring frequently until they are golden – on no account let them brown.
Stir in the flour and add the pepper and salt. Pour over the stock or Marmite dissolved in hot water (in some ways I prefer this to stock, for it gives a more authentic French flavour), cover and cook gently for about 25 minutes.
Meanwhile, dry the slices of bread in the oven. Pour the hot, unstrained soup into either individual fireproof dishes or one large one, then transfer the slices of bread to the soup, sprinkling thickly with grated cheese.
In some country areas a tablespoon of cream is also poured over, but it rather changes the fine, clear flavour. Before serving put under a hot grill for a few minutes to brown the cheese.
If you make this recipe, be sure to tag your photo
#DonalSkehan