×
Sign up for my free weekly newsletter!
For meal plans, cooking tips and new recipes...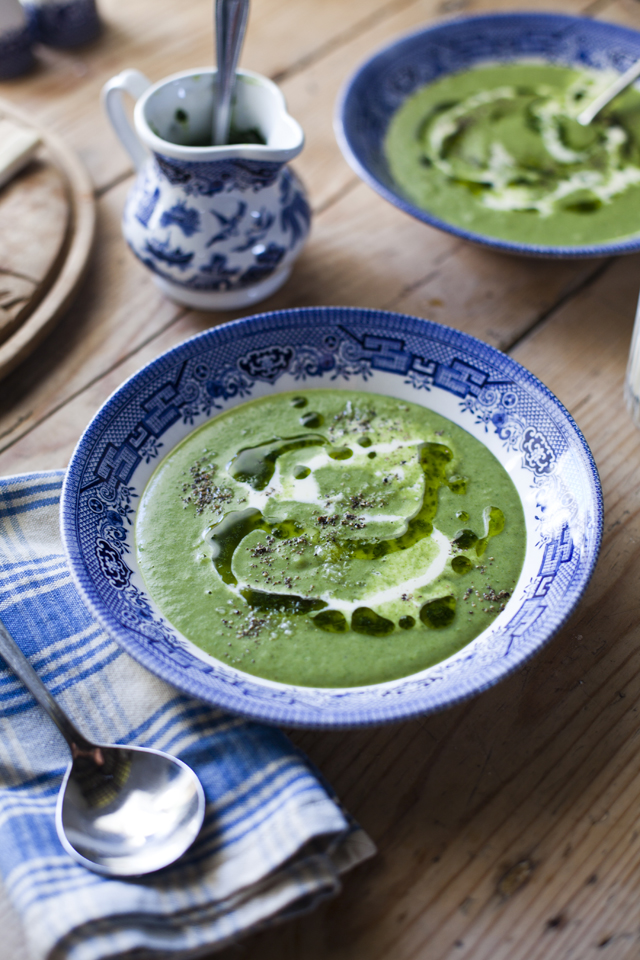 Nettle Soup
July 29
This nettle soup is a great favourite in the spring when the nettles are young. Nettles are full of minerals and vitamins which purify the blood. In the country nettle tea was also drunk, made by pouring boiling water over chopped nettles, boiling for about 15 minutes, then straining and adding milk and sugar. This was often given to children who had measles. It is said to have been a favourite of St Columcille. Nettle soup is still served in some hotels in Ireland; this recipe is from Declan Ryan, who was chef-proprietor of the much- starred Arbutus Lodge, Cork, sadly no longer in existence. Recipe from The Pleasures of the Table: Rediscovering Theodora Fitzgibbon.
50 mins
Serves 6
Method
TOP TIP

Use gloves and a scissors when cutting the nettles. Do not gather them from sprayed verges or after the end of May as they will be too tough.
Heat the butter until foaming. Add the chopped leek and the nettle tops and cook until they look glossy.
Stir in the potatoes, then add the stock.
Simmer gently for 30–35 minutes.
Sieve or liquidise the soup, return to the heat, season to taste and add the cream.
Garnish with chive flowers and serve hot.
If you make this recipe, be sure to tag your photo
#DonalSkehan