×
Sign up for my free weekly newsletter!
For meal plans, cooking tips and new recipes...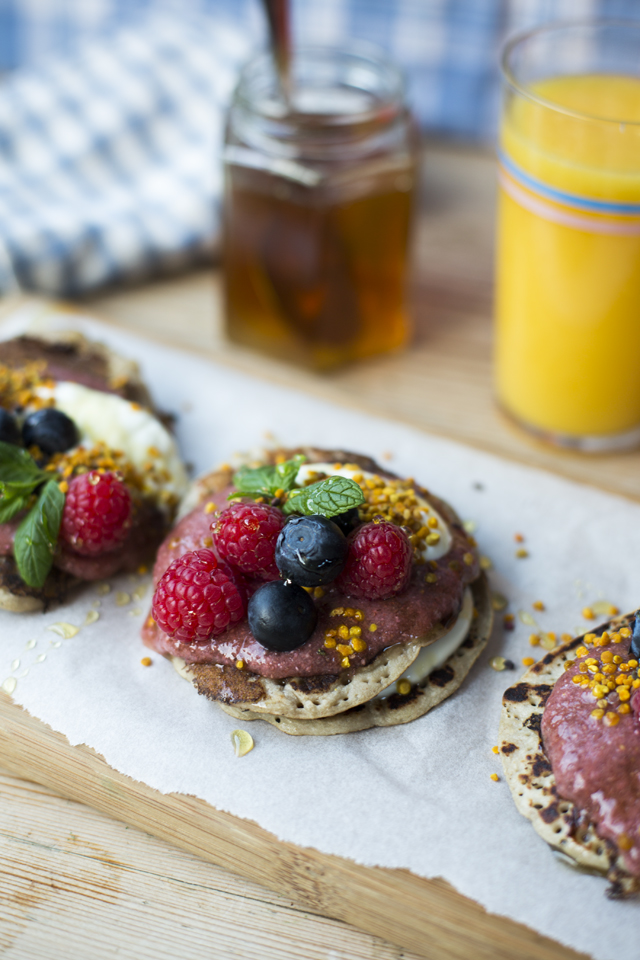 Healthy Buckwheat Pancakes
January 16
These super healthy pancakes are best made small, as if they are too large they are hard to flip. They are dairy-free and sugar free but still taste really good. (Recipe from David & Stephen Flynn's The Happy Pear available on Amazon. )
Method
Put all the ingredients into a blender or food processor and blend until everything is smooth. Cover the base of a non-stick frying pan or skillet with the lightest coating of oil maginable – use a sheet of kitchen paper to mop up any extra (melted coconut oil is a good option). It's just so that your pancake won't stick to the pan.

Put the pan on a high heat and give it a few minutes to heat up. We want a nice hot pan. Drop in dollops of your pancake mixture and leave them to cook for 3–4 minutes on each side. You'll know they're done when they start to bubble a little and turn golden.

TOP TIP

Try serving with some soya yoghurt, fresh fruit or fruit compote and honey, or simply a little lemon and honey. Or why not go for a savoury pancake with hummus, roasted peppers and mixed leaves!
If you make this recipe, be sure to tag your photo
#DonalSkehan