×
Sign up for my free weekly newsletter!
For meal plans, cooking tips and new recipes...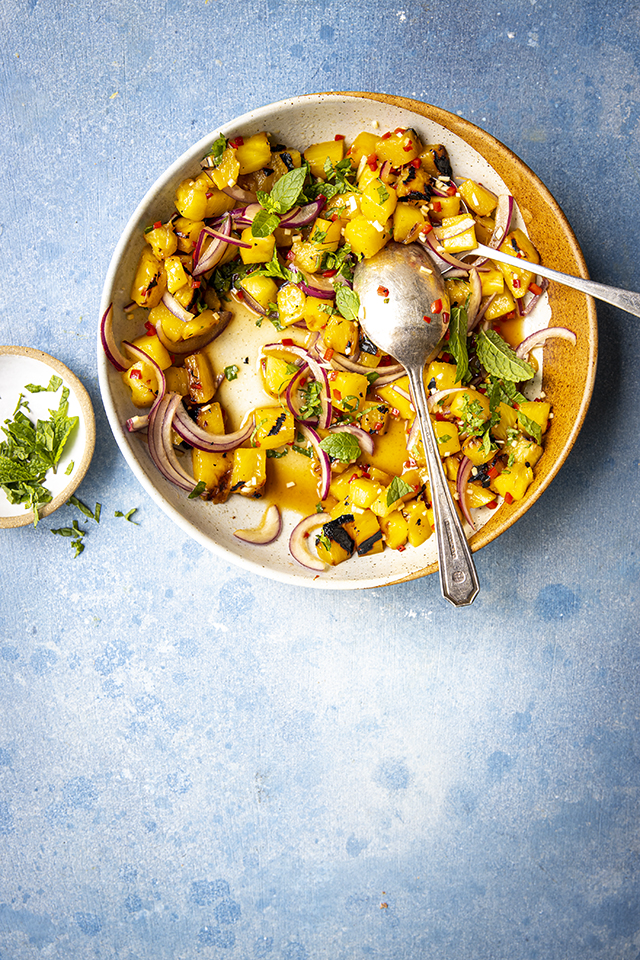 Pineapple Chilli Mint Salsa
July 15
Tacos Al Pastor, thinly sliced pork shoulder cooked on a spit is one of my favourites to order and features little slivers of charred pineapple sliced on top. In the absence of spinning a giant spit in my kitchen, this simple salsa will get you that smokey sweet flavour you're after and makes a great topping to almost any taco.
Serves 4
Method
Heat a griddle pan over a high heat.
Cut the pineapple into quarters lengthways, core and arrange on the griddle pan to char for 10 minutes, turning to ensure all sides are browned.
Once cooled a little, dice the pineapple and combine all the ingredients apart from the mint. Toss the mint in just before serving.
If you make this recipe, be sure to tag your photo
#DonalSkehan