×
Sign up for my free weekly newsletter!
For meal plans, cooking tips and new recipes...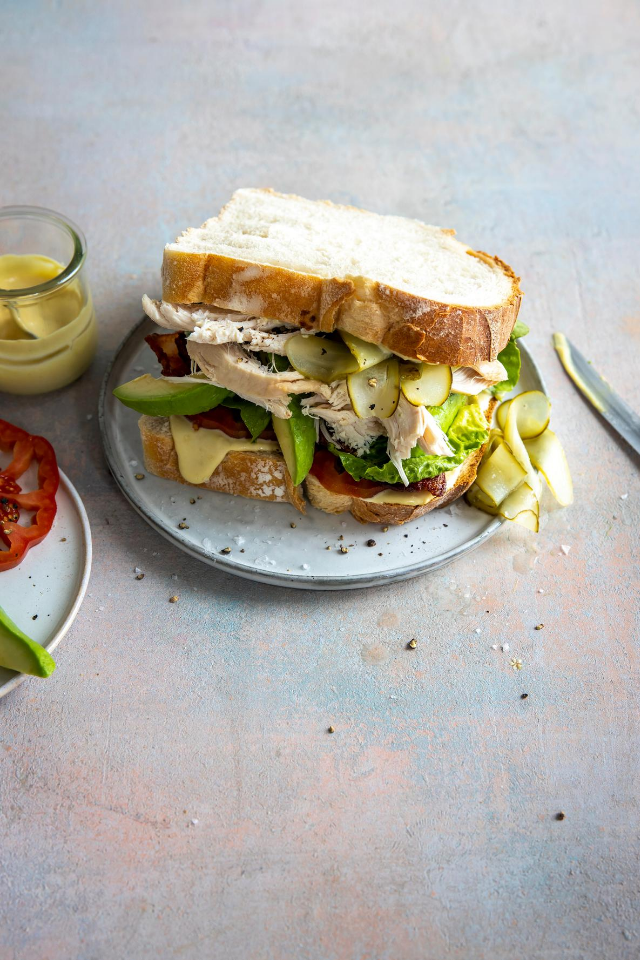 Roast Chicken Sandwich
July 31
The art of a really good sandwich is often forgotten but assembling a beauty like this will remind you how much it's all worth the effort. This is essentially a chicken club sandwich and you are welcome to toast the bread but I prefer the squidginess of the white bread as you devour.
Serves 2
Method
Mix the dijon and mayonnaise together in a bowl.
Spread spread the mayo mix on one side of each slice.
Top this with the tomatoes, baby gem, avocado, chicken, bacon and gherkins.
Sandwich together with the other piece of bread before repeating with the remaining ingredients. Wrap in parchment paper or stick in a lunch box.
If you make this recipe, be sure to tag your photo
#DonalSkehan