×
Sign up for my free weekly newsletter!
For meal plans, cooking tips and new recipes...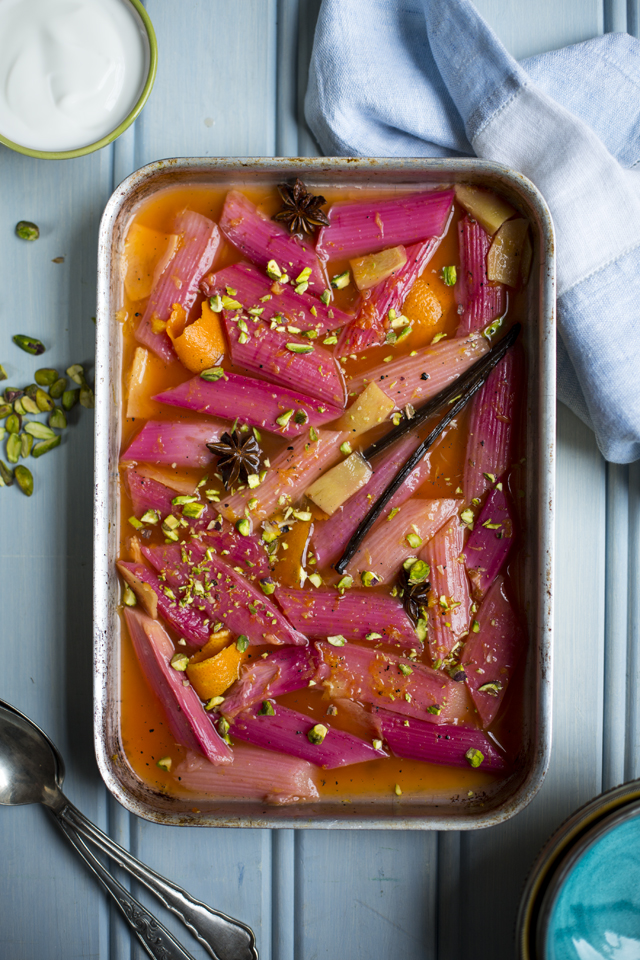 Slow-Roasted Rhubarb
June 16
There is nothing better than utilising all the fresh fruit that the summer has to offer and this is one of my favourite ways to use up our glut of rhubarb when the season rolls around. Serve it with granola, yogurt, ice-cream or just enjoy it on it's own!
Method
To prepare the rhubarb, heat the oven to 150°C/300°F/Gas Mark 2 then trim and cut across on the diagonal into 5cm pieces.
Put into a ceramic baking dish that will take the amount in a single layer snugly. Drizzle over the honey and pour the orange juice on top. Add the star anise, ginger and scrapped out seeds and vanilla pod, tucking them in so that they can give the maximum flavour.
Cover tightly with foil and roast for 30 minutes, then remove from the oven but leave the foil in place for 10 minutes. Leave to cool.
If you make this recipe, be sure to tag your photo
#DonalSkehan