×
Sign up for my free weekly newsletter!
For meal plans, cooking tips and new recipes...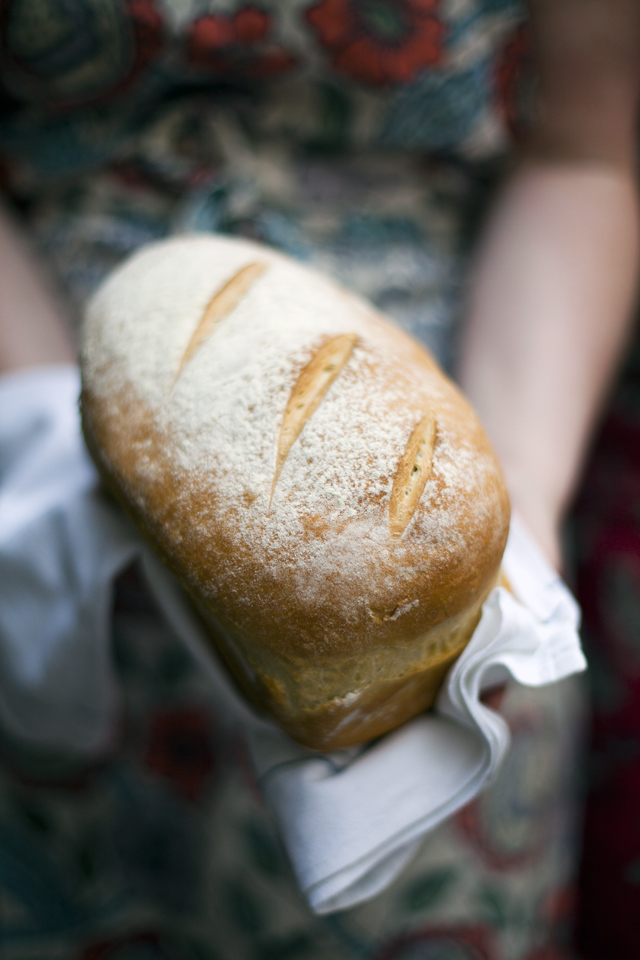 The Pepper Pot's White Yeast Loaves
July 11
Saturday is a great time to be in Dublin city and I love spending the best part of the day there. My go-to brunch spot has to be the Pepperpot Cafe in Powerscourt Town House, with their mismatched tea sets and epic sandwiches–Mount Callan Cheddar, Bacon, and Roast Pear being my favourite! Their sandwiches are served on thick, doorstep style home-made bread and I couldn't believe it when I got my hands on their secret recipe….
120 mins
Serves 6
Method
Line three 1lb loaf tins with silicone paper. Sieve flour and salt together and then rub in the butter with your fingertips. Make a well with your hand, forming a large space in the centre with a wall of flour surrounding it. Crumble your yeast into the well and add the water. Dissolve the yeast by swirling your hands in a circular motion.
Begin to incorporate the flour, a little at a time. Knead, stretching the dough as you knead. Knead until you develop a smooth dough. Set aside and cover with a large bowl and allow to ferment for 45 minutes during which time it will expand.
After 45 minutes knock the dough back, this releases the gas the yeast have produced. Quickly mould back into a round shape and set aside for a further 5 minutes.
Preheat the oven to 210ºC/400°F/Gas Mark 6. After 5 minutes divide the dough in three and use a weighing scales to measure out each third into 800g. (Or divide again if making mini loaves). Shape into three round balls of dough. Cover again.
After 5 minutes flatten with your knuckles, fold in from the sides, left to right, into the middle and roll from the top towards yourself into a Swiss roll type shape. Place in lined tins. Dust with flour and place on top of your oven, which usually has residual heat form the warming oven, alternatively use your hot press. Leave for 30 minutes to rise.
After 30 minutes, cut the bread with a knife giving it three traditional vertical slits and place in the oven. After a further 30 minutes remove from the tins and allow to crisp up in the oven for 5 more minutes. Remove breads and place on a wired rack to cool.
If you make this recipe, be sure to tag your photo
#DonalSkehan