×
Sign up for my free weekly newsletter!
For meal plans, cooking tips and new recipes...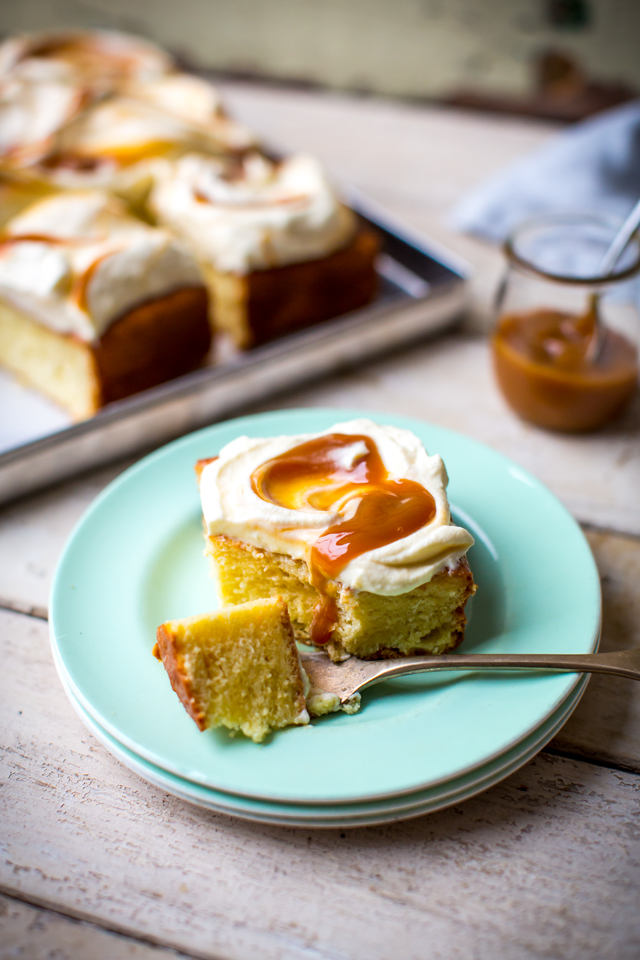 Tres Leches
May 29
Tres leches is a mexican dessert and gets its name from the triple mix of condensed milk, evaporated milk and heavy cream that is poured over the just-baked cake. Before you whisk the egg whites make sure the bowl is really clean to allow the egg whites to whip up.
Method
Preheat the oven to 180°C(fan)/390°f/gas mark 6. Grease and line a 20 x 30cm rectangular baking tin with baking parchment and set aside.

In a free standing mixer beat together the sugar and butter until light and fluffy, add the egg yolks and vanilla extract to this mix and beat again. Sift in the flour and baking powder and fold through followed by the milk. Using an electric handheld mixer beat egg whites in another clean large bowl until firm peaks form, beat in a little to the cake mix and fold through the remaining. Transfer to the prepared tin, smoothing the surface so that it is even and transfer to an oven to bake for 25-30 minutes until golden, risen and a skewer inserted comes out clean.
Allow to cool for 5 minutes in the tin and then invert onto a tray with edges, to hold the liquid which is to be poured over. Using a skewer and while still hot poke holes all over the top of the cake. Whisk the evaporate, condensed milk and cream in a jug. Slowly drizzle half of the milk mixture over the cake, letting liquid soak in before adding more.
When the cake has cooled fully. Whisk the cream with the sugar and vanilla until soft peaks form, spread over the surface of the cooled cake, dot the caramel sauce across the top and swirl through the whipped cream. Cut into 12 even squares and serve.
Ingredients
For the cake:
1 cup caster sugar
1/2 cup unsalted butter
5 eggs
1 tsp vanilla extract
1 1/2 cups plain flour
1 tsp baking powder
1/2 cup milk
2/3 cup evaporate milk
2/3 cup condensed milk
3.5 oz double cream
To serve:
2 cups cream, whipped
1/3 cup caramel sauce
For the cake:
225g caster sugar
125g unsalted butter
5 eggs
1 tsp vanilla extract
200g plain flour
1 tsp baking powder
125ml milk
150ml evaporate milk
150ml condensed milk
100ml double cream
To serve:
500g cream, whipped
100g Caramel sauce
You'll Need
20 x 30cm rectangular baking tin
Free standing mixer
If you make this recipe, be sure to tag your photo
#DonalSkehan