×
Sign up for my free weekly newsletter!
For meal plans, cooking tips and new recipes...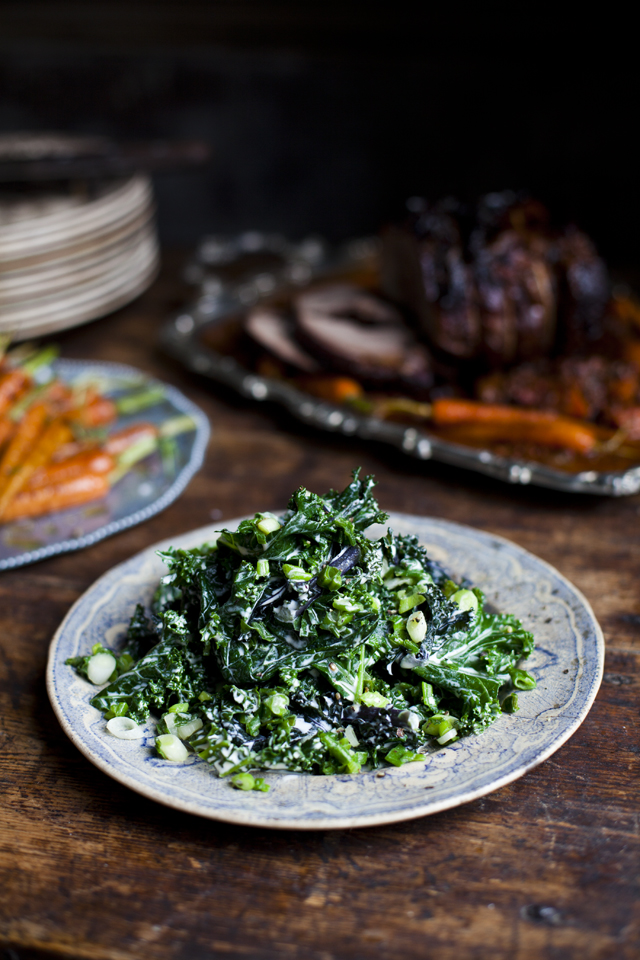 Irish Creamed Kale
March 24
Wary of kale? This will change your mind. Think creamy, buttery goodness mixed with delicious soft greens. Like spinach, kale is packed with nutrients, but doesn't wilt down quite as much as spinach when cooked so it is a great alternative. This is the perfect little side dish to go alongside honey-glazed carrots and a beef pot roast.
15 mins
Serves 6
Method
To prepare the creamed kale. Blanch the kale in a pan of boiling water until just tender but still with a little bite. Drain quickly and refresh under cold running water to prevent it cooking further.
Melt the butter in a frying pan and sauté the scallions for 20 seconds, then tip in the kale and season with pepper. Sauté for a couple of minutes until heated through. Stir in the cream and allow to bubble down and reduce, season to taste and serve.
If you make this recipe, be sure to tag your photo
#DonalSkehan