×
Sign up for my free weekly newsletter!
For meal plans, cooking tips and new recipes...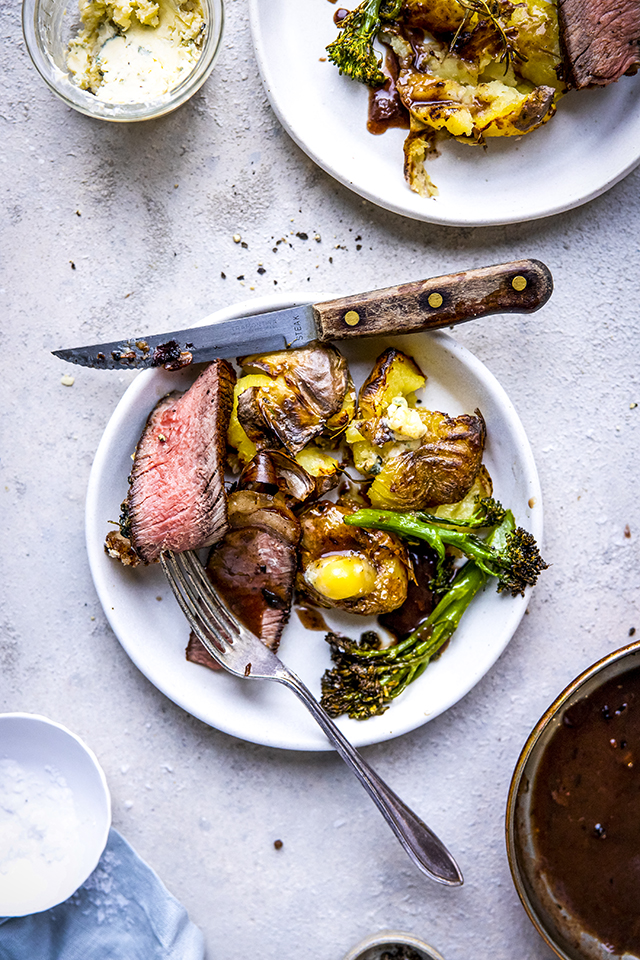 Oven Roasted Garlic & Rosemary Smashed Potatoes
February 09
These tasty little spuds roasted with garlic and rosemary are simple to make and are an instant crowd pleaser! Thyme or sage will also work well in this recipe.
45mins
Serves 4
Method
Preheat the oven to 180°C/350°F/Gas Mark 4. Pop the potatoes into a pot and cover with water. Bring to the boil and simmer for 15 minutes until cooked.
Drain and arrange on a roasting tray. Using the fork or potato masher, gently smash the potato so that it breaks the surface and makes them super crispy.
Drizzle with oil, bash the garlic and put on the tray along with the rosemary and season.
Place in oven for 25-30 minutes until golden and crispy.
If you make this recipe, be sure to tag your photo
#DonalSkehan