×
Sign up for my free weekly newsletter!
For meal plans, cooking tips and new recipes...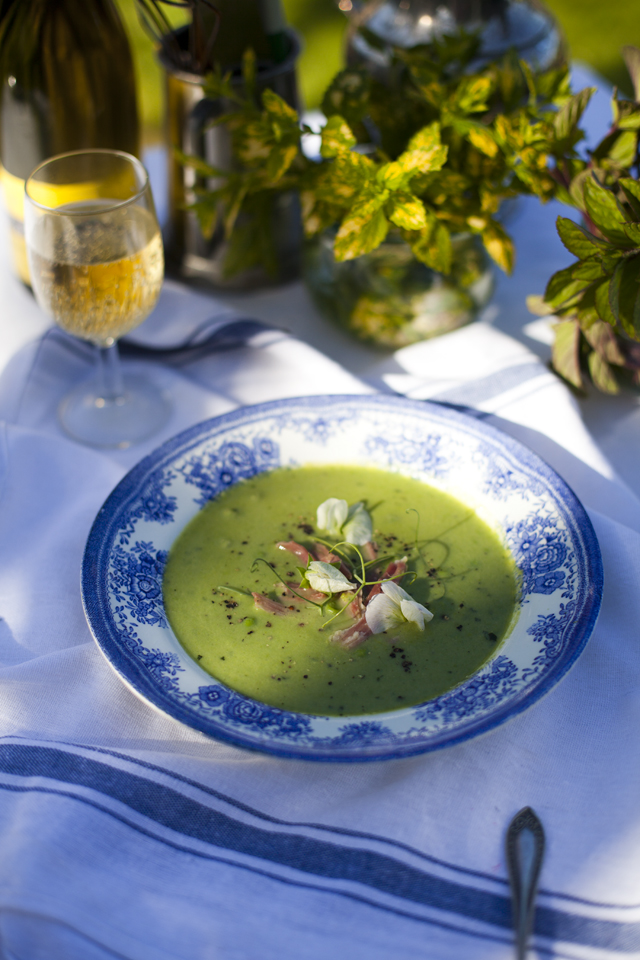 Pea, Mint & Ham Hock Soup
December 04
This pea, mint & ham hock soup is so quick and simple but makes for an impressive starter or tasty lunch if you have guests coming over that you want to wow! Feel free to use any leftover ham you may have from a Sunday roast here too.
60 mins
Serves 6
Method
Place the ham hock in a large pan, then cover with cold water and bring to the boil. Skim off any impurities that rise to the surface.
Reduce the heat and simmer for about 45 minutes or until the meat pulls away from the bone. Remove from the heat and leave to cool in the liquid.
Once the ham hock has cooled down, remove the meat and reserve 600ml of the cooking liquid.
Clean the pan and then use to melt the butter. Add the onion and sauté until softened but not coloured. Add in the peas, stock and the ham liquid and stir well to combine. Bring to the boil and then reduce the heat to a simmer.
Cook the peas for 5-10 minutes until soft and then remove 2 ladles of the peas into a bowl.
Using a stick blender blitz the remaining peas in the pan. When the soup is almost smooth, add in the mint and continue to blitz until smooth. Return the whole peas back in to the soup. Add more stock if the soup is too thick.
Remove the skin from the ham hock, cut up the meat and add this to the soup, then allow to warm through.
Ladle into bowls and serve with some crusty bread.
If you make this recipe, be sure to tag your photo
#DonalSkehan