×
Sign up for my free weekly newsletter!
For meal plans, cooking tips and new recipes...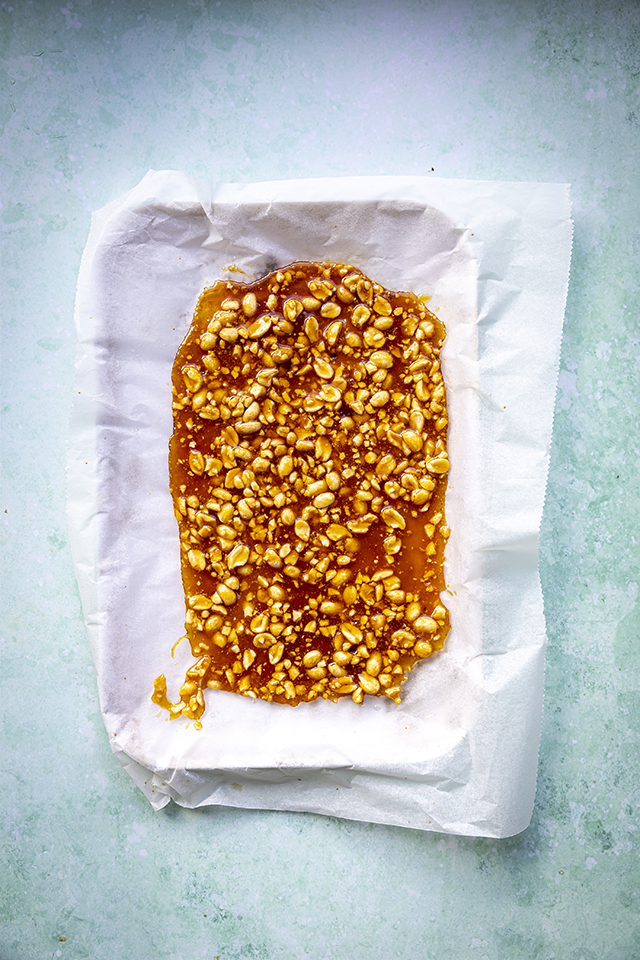 Peanut Brittle
October 24
Super easy to make and you can swap the peanuts for sesame seeds if you like, but either way the shards of toffee sweetness will be a great addition to any dessert.
15mins
Serves
Method
Line a high sided baking tray with parchment paper.
Combine the sugar with 120ml of water in a heavy-based saucepan over a medium-high heat. Once boiling, reduce the heat slightly and allow the mixture to simmer steadily for about 15 minutes, without stirring, until a golden caramel forms.
Swirl the pan to encourage the sugar to caramelise. Remove the pan from the heat and stir through the peanuts. Spread the mixture on the prepared baking tray and allow to set for 30 minutes.
Break up the brittle into small pieces.
If you make this recipe, be sure to tag your photo
#DonalSkehan