×
Sign up for my free weekly newsletter!
For meal plans, cooking tips and new recipes...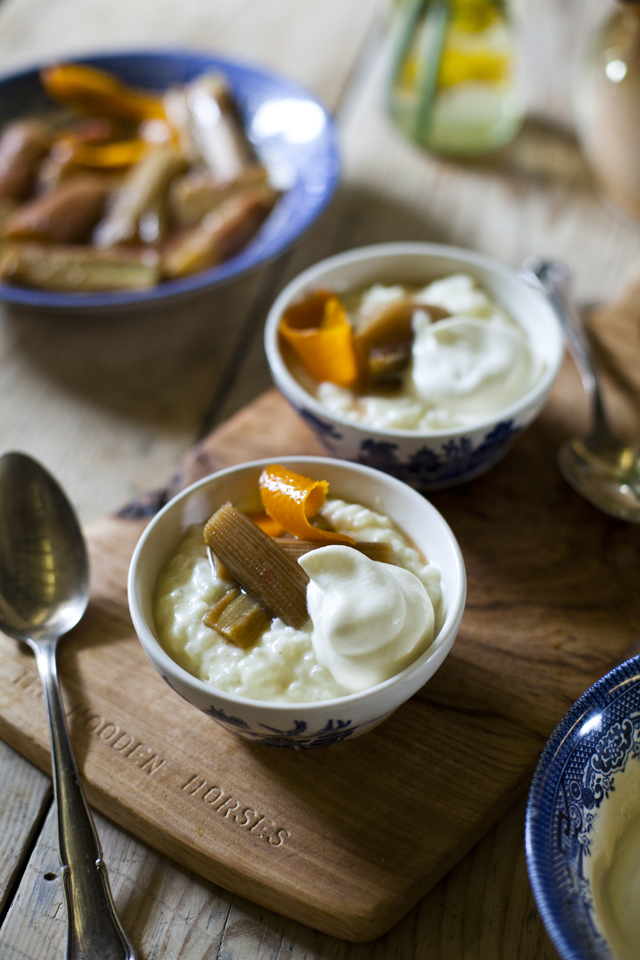 Rhubarb and Orange Rice Pudding
June 24
60 mins
Serves 4
Method
Add the rice, 250ml of water and the salt and butter to a large saucepan, then cover with a lid and place over a high heat. Bring to the boil then reduce the heat and simmer for 10 minutes until the water has been absorbed and the rice is cooked.
Pour in the milk, vanilla pod and seeds. Stir through to combine then bring to the boil again. Reduce the heat and simmer slowly for 25-35 minutes until you have a creamy consistency but the rice still has a little bite to it. Pour the rice pudding into a baking dish and allow to cool before covering and popping it in the fridge until chilled.
Place the sugar, orange zest and juice in a cooking pot with 100ml water, place over a medium-high heat and bring to a steady simmer, stirring until the sugar is dissolved.
Add the rhubarb to the pot and poach until it is soft when pierced with a fork. Remove with a slotted spoon and set aside on a plate. Continue to cook the poaching liquid until it becomes syrupy.
Remove from the heat and allow to cool slightly before adding the rhubarb back in. Serve the pudding chilled with rhubarb, the syrup and some orange zest on top.
If you make this recipe, be sure to tag your photo
#DonalSkehan