×
Sign up for my free weekly newsletter!
For meal plans, cooking tips and new recipes...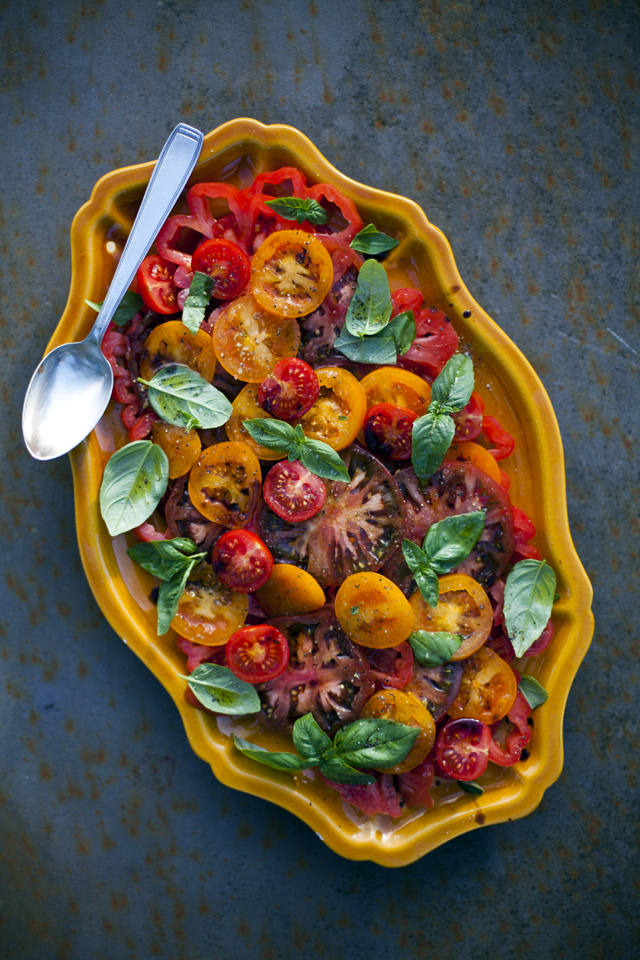 Salade De Tomates- Tomato & Basil Salad
June 24
Tomatoes in season are one of natures true gifts and although there are many ways to enjoy them, for me freshly sliced and drizzled with olive oil and balsamic vinegar and garnished with a few herbs from the garden is the best.  There are many varieties of tomatoes to choose from and for a salad like this which really celebrates them, try and choose a variety.  I use basil leaves here but thyme or oregano work just as well.  Serve as simple summer salad or as a side dish to grilled meats and fish.
10 mins
Serves 4
Method
Slice the tomatoes and arrange on a serving plate.
Whisk together the oil and vinegar until combined and drizzle over the tomatoes. Tear over the basil leaves and season with sea salt and ground black pepper. Serve immediately.

TOP TIP

If you prepare the tomatoes ahead of time, only season just before you are ready to serve as the salt with draw out the liquid in the tomatoes.
If you make this recipe, be sure to tag your photo
#DonalSkehan