×
Sign up for my free weekly newsletter!
For meal plans, cooking tips and new recipes...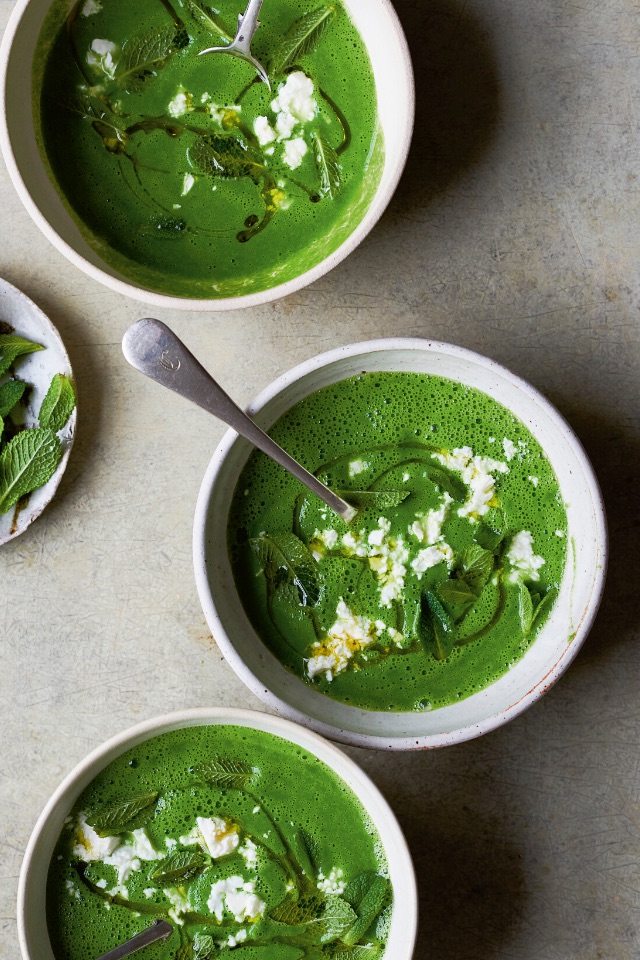 Super Green Spinach, Pea & Mint Soup
January 22
As well as being a well-known source of iron, spinach, like all brassicas, is a nutritional powerhouse, packed with vitamins A, C and K.
30mins
Serves
Method
Heat the oil in a saucepan and gently fry the spring onions for 5 minutes over a medium heat until softened.
Add the spinach, peas and broccoli and pour over the stock. Bring to the boil and season with salt and pepper, then reduce the heat and simmer for 10 minutes until the veg is tender.
Add most of the mint leaves and blitz until smooth, either using a hand-held stick blender or by transferring to a food processor. Serve topped with mint leaves and a scattering of feta.
Ingredients
2 tbsp olive oil
bunch of spring onions, chopped
1lb 2oz baby spinach
10oz frozen peas
7oz broccoli florets
5 cups vegetable stock
handful of mint leaves
5oz feta cheese, crumbled
2 tbsp olive oil
bunch of spring onions, chopped
500g baby spinach
300g frozen peas
200g broccoli florets
1.2 litres vegetable stock
handful of mint leaves
150g feta cheese, crumbled
You'll Need
Saucepan
Hand-held stick blender or food processor
If you make this recipe, be sure to tag your photo
#DonalSkehan