×
Sign up for my free weekly newsletter!
For meal plans, cooking tips and new recipes...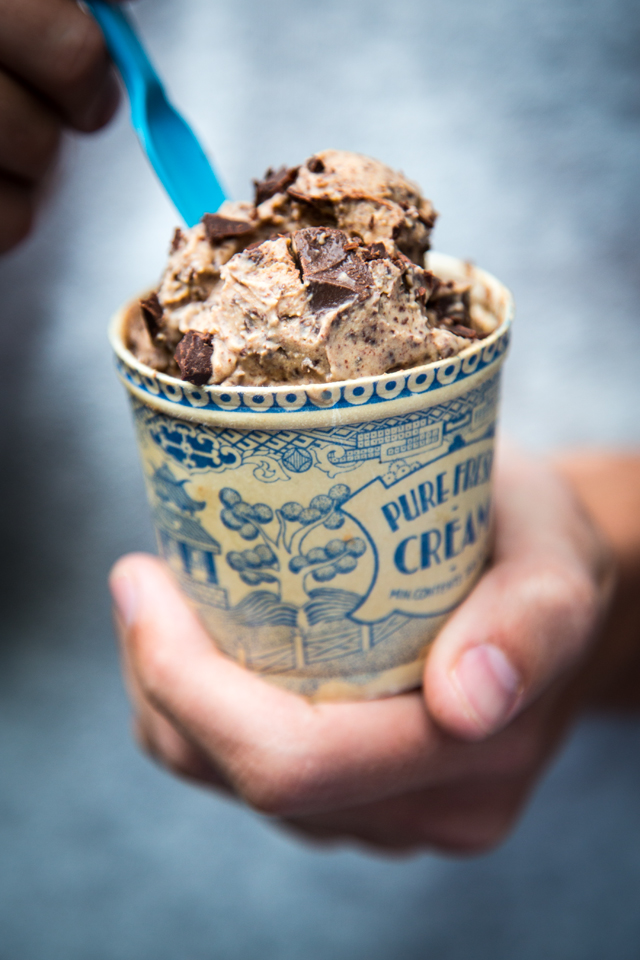 3-Ingredient Banana Ice cream
October 21
What can I say? I'm in love! I never imagined I would ever suggest this as a recipe but frozen bananas and smooth peanut butter laced with dark chocolate is a thing of beauty. Creamy, smooth and an instant sweet hit, this is well worth trying. Next time you have bananas going black in the fruit bowl, peel them, stick them in a resealable bag and freeze for a recipe like this – I guarantee you will be surprised by the results. Recipe from my new book Eat.Live.Go. – available here.
Method
Remove the bananas from the freezer and allow to defrost for 15 minutes.

Place the bananas and peanut butter in a food processor and blend for about 2 minutes until smooth and creamy. The mixture will start off crumbly but stop and start the processor a few times, scraping down the sides in between and you will be left with some creamy magic!
Transfer the ice cream to a bowl and use a spatula to fold through the dark chocolate chunks.
Serve straight away with extra chocolate sprinkled over the top or cover and freeze until needed. This will keep in the freezer for 1 month.
If you make this recipe, be sure to tag your photo
#DonalSkehan