×
Sign up for my free weekly newsletter!
For meal plans, cooking tips and new recipes...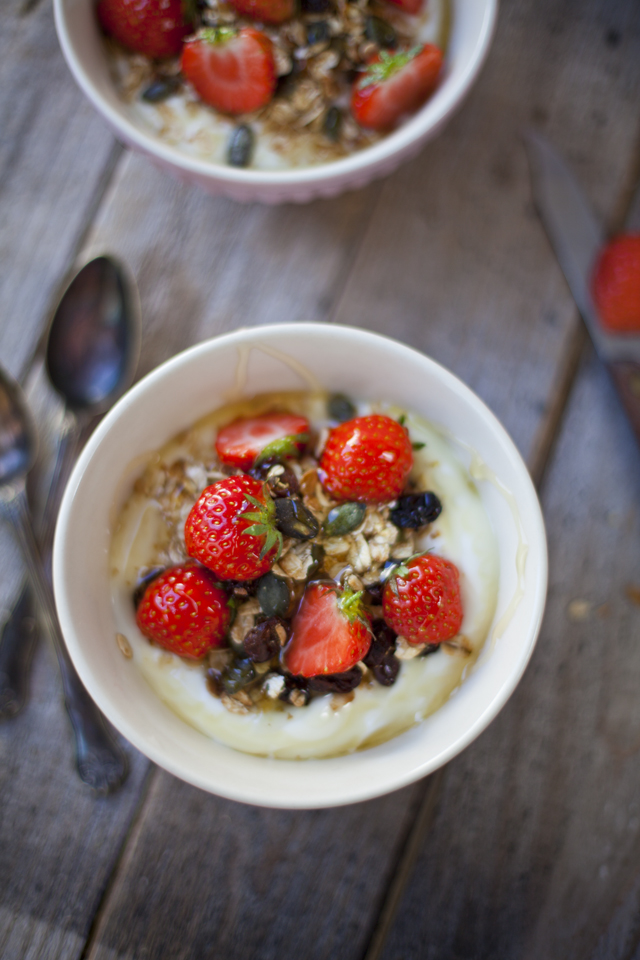 Strawberries With Homemade Granola, Honey and Yoghurt
May 24
One of my favourite ways to serve homemade granola is with some fresh strawberries,  some natural yoghurt and a nice drizzle of honey. Add whatever nuts,  seeds, or dried fruit you like…
30 mins
Serves 6
Method
Combine all the dry ingredients apart from the raisins in a large mixing bowl, drizzle over the maple syrup and mix through. Empty the contents onto a large baking tray and spread out evenly.
Toast in the oven for approximately 20 minutes at 180°C/350°/Gas Mark 4, but keep an eye on it as ovens vary – you are looking for the oats to just turn a light golden brown. Give them a mix halfway through the cooking time and add in the raisins.
Allow to cool before you transfer to an airtight container. The granola should last up to two weeks, if you don't eat it all before then! Serve with some organic yoghurt, strawberries and a drizzle of honey.
If you make this recipe, be sure to tag your photo
#DonalSkehan