×
Sign up for my free weekly newsletter!
For meal plans, cooking tips and new recipes...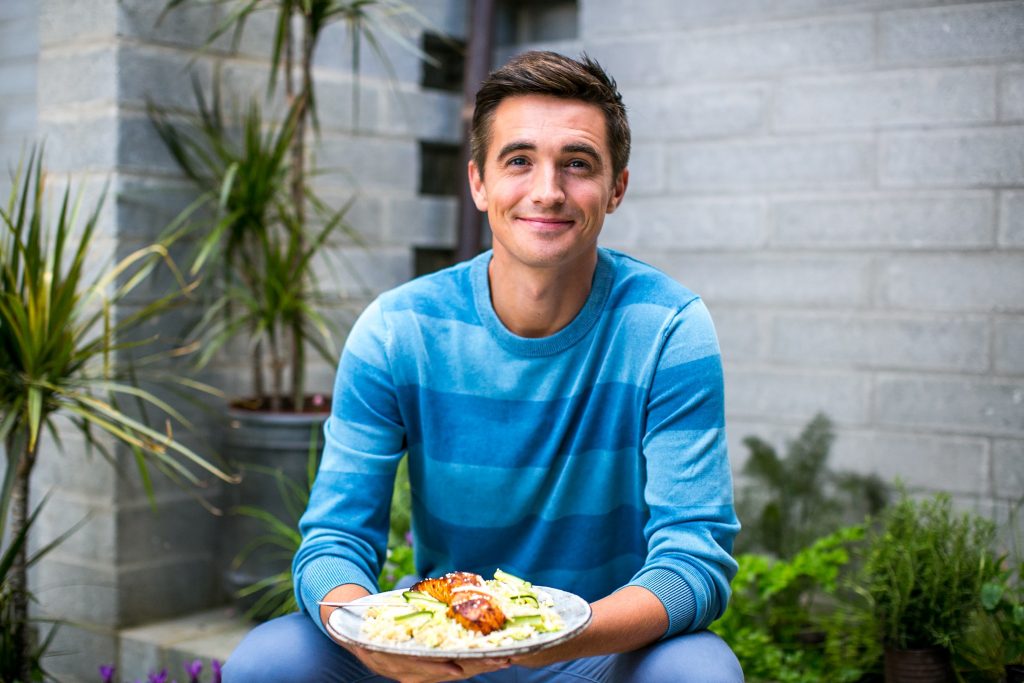 Meals In Minutes, Part 2
SERIES OVERVIEW
Since filming series one, Donal has become a Dad for the first time, which he says has given him an even deeper appreciation for creating Meals in Minutes! Armed with this new insight, Donal will be bringing even more tips and tricks to the table. He currently lives in California with his wife Sofie, son Noah and of course, their beloved dog Max who moved with them!
Each episode is packed full of recipes for the home cook, from speedy salads and mouth-watering weeknight meals to tips on how to spice up your lunchbox, as well of some of Donal's family favourites.
We'll see a return of Donal's popular five-minute challenge where the Meals in Minutes ethos is put to the ultimate test! It's a race against time for Donal to create delicious meals that are fast, fresh and full of flavour. To ensure the recipe's authenticity, only one camera is used when filming these dishes with no edit cuts to prove that it can be achieved in the home kitchen for those who are short of time.
EPISODE 1
WEEKNIGHT MEALS
We can all be accused of coming in from work and just being too tired to get into the kitchen to cook up a meal for ourselves, sometimes its hard to even think what you should cook so in this episode I'm going to show you some really quick and easy recipes that you can whip up in a matter of minutes any night of the week….. the key is simple ingredients mixed with store cupboard staples and hey presto you've got a meal in minutes. 
Garlic & Rosemary Chicken with Confit Butter Tomato Gnocchi
Charred Fish with Nam Jim Rice
Szechuan Chicken Salad
Pasta Puttanesca
Fresh Pasta with Lemon, Prawns & Chili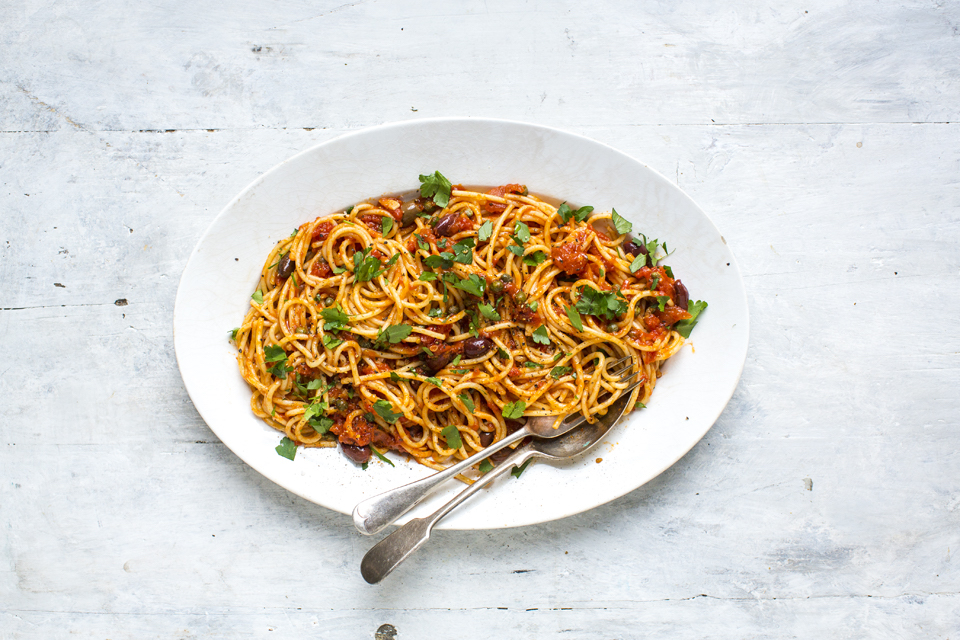 EPISODE 2
FAST FEAST MEALS
When it comes to entertaining, I love having people over for dinner and a few glasses of wine. One thing that then suddenly hits you is, what am I going to cook, have I got time, is it fancy enough. This episode is full of recipes that are going to impress your friends but best of all they don't take hours and hours to prep and cook. Keep it simple and impress your friends with a tasty feast, and you get to spend more time enjoying the night.
Balsamic Pork with Sage & Apples
Chorizo, Fennel & Tomato Fish Stew
Char Siu Chicken
Vietnamese Caramel Salmon
Sticky Apple Port and Tenderstem Broccoli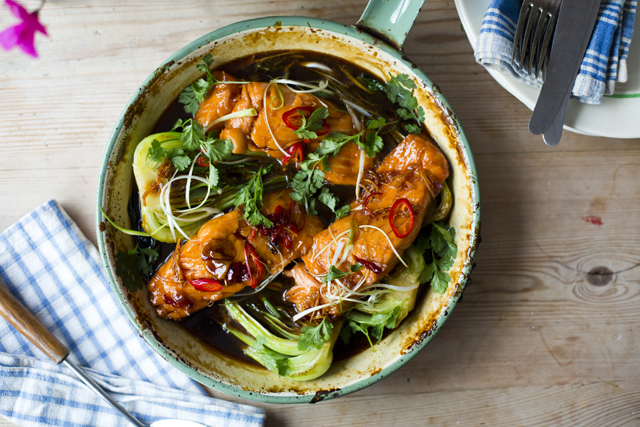 EPISODE 3
SHOPPING BASKET MEALS
When it comes to cooking, most people are looking for something that is quick and easy and doesn't involve lots and lots of ingredients, you sometimes just want to use up some store cupboard staples with a few ingredients you've picked up in the shop on the way home. What I love about cooking is when you come across great "go to recipes" and these recipes are exactly that and they're easy to learn and ones you should put in your repertoire.
Soy & Butter Pasta
Pan Fried Scallops with Garlic Butter & Champ
Simple Steak with Creamy Spring Greens
Brown Butter Flattened Chicken
Sliced Lamb Steaks with Flatbreads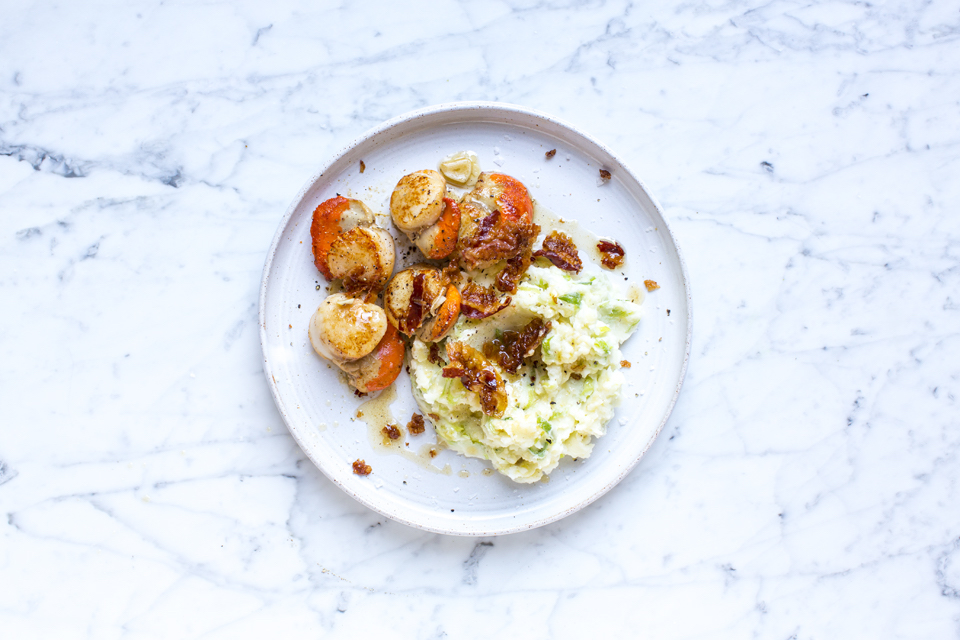 EPISODE 4
VEGETARIAN MEALS
These days, I find that I'm eating more and more veggie-based dishes and it seems that I'm not alone! In this episode I'll be showing you how to widen your meat-free cooking repertoire and that going meat-free doesn't mean flavour free. From Indian inspired Dahls to speedy salads that can be put together in no time, you're sure to find a new favourite here! I'll be showing you how to embrace those veggies to create something that is filling and most importantly so delicious that even the carnivores in your life will be licking their plates!
Veggie Dahl
Roast Cauliflower Platter
Cheat's Laksa
Baked Gnocchi
Good Greens, Grains & Marinated Feta Salad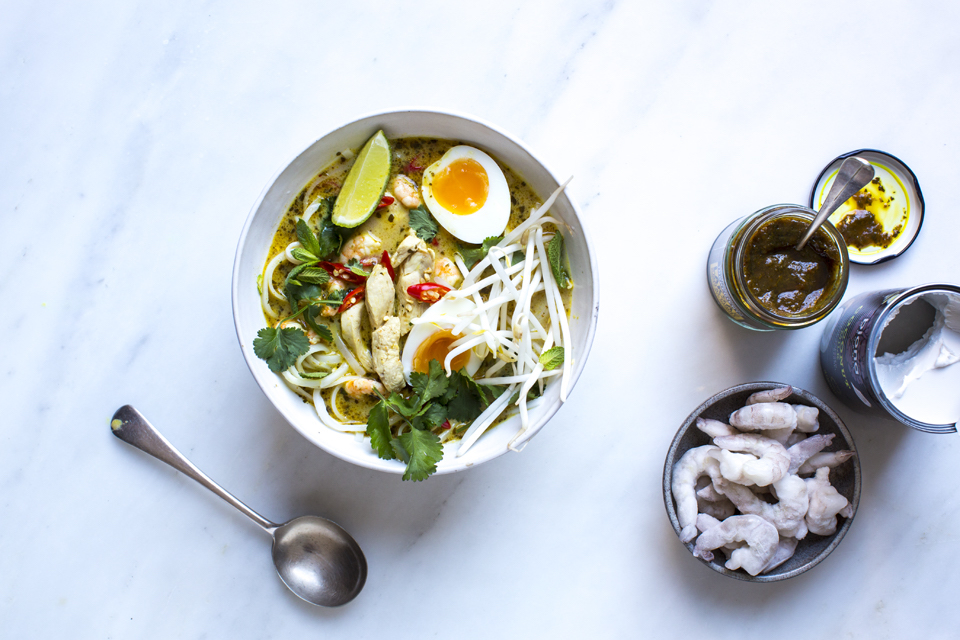 EPISODE 5
DONAL'S FAVOURITE MEALS
I've been cooking for over 15 years now and I still get excited about going into the kitchen, over the years I've has the chance and opportunity to cook some amazing meals and also learn so many recipes along the way. This episode is a little homage to some of my favourite meals that I have cooked over the years.
Ching's 3 Cup Chicken
Beef Stroganoff
Soy & Ginger Fish with Rice
Chicken Adobo
Sizzling Pork & Sugar Snaps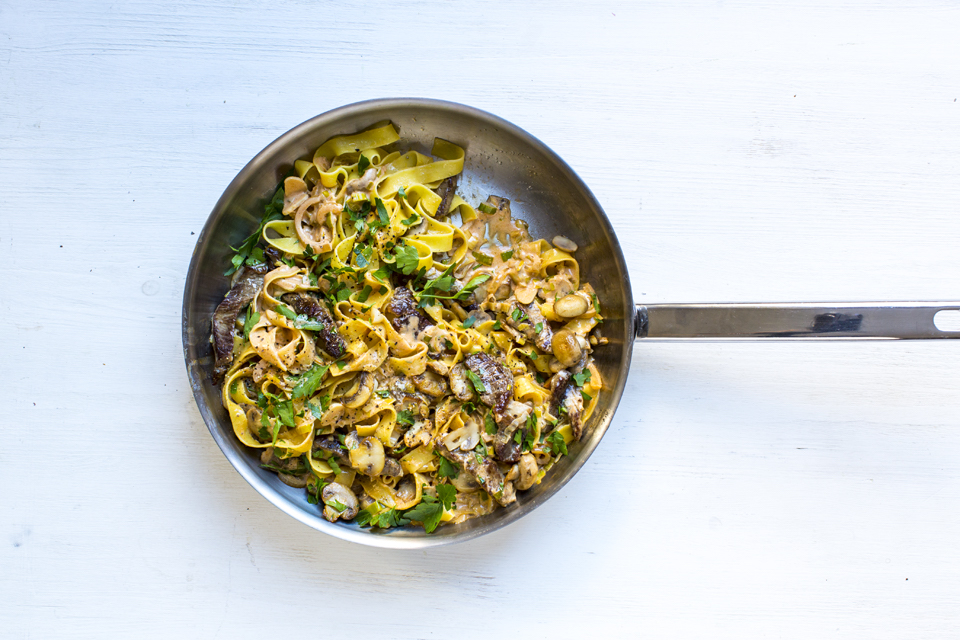 EPISODE 6
QUICK PREP MEALS
Do you have an hour to spend simmering dinner over the stove or waiting for it to roast in the oven? Who does? This episode is all about speedy recipes that require just 15 minutes or less of hands-on PREPARATION, once you get that right that's half the battle. My ethos when it comes to quick cooking is to take simple ingredients, give them a little care and attention on the chopping board and then let those workhorses of the kitchen (the oven and stove) take control of the rest. The best part of quick prep meals has to be the time saved and these recipes I guarantee can become your go to recipes when time is tight…….
Piri Piri Roast Chicken
Harissa Lamb Stew
Turkey Chilli
Beef & Guinness Stew
Sizzling Pork & Sugar Snap Peas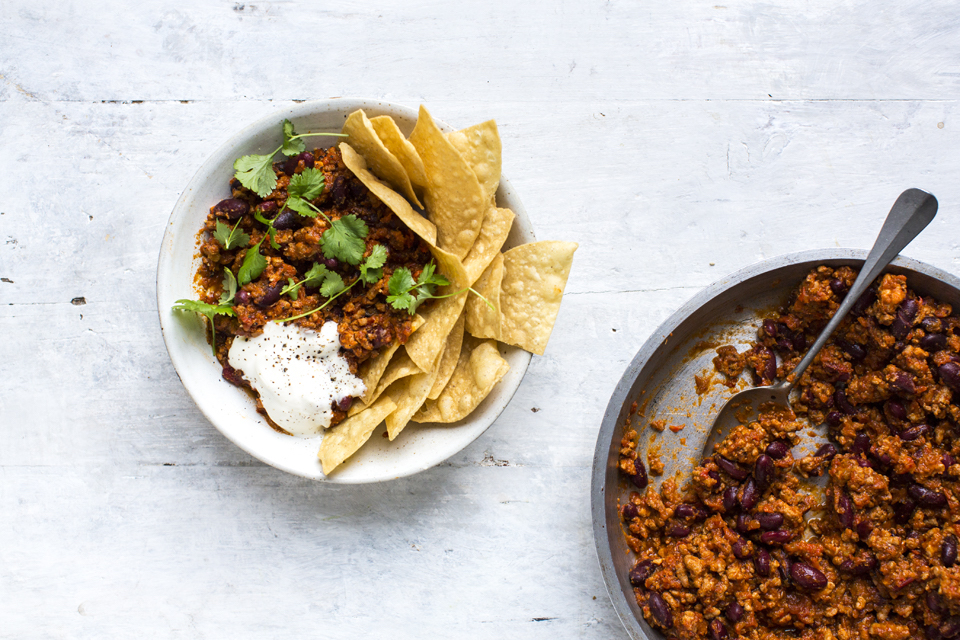 EPISODE 7
EASY STEP MEALS
Cooking is something that everyone should know how to do, but for those that may not be confident in the kitchen this whole episode is all about meals for the novice cook, we have broken down each of the recipes into easy simple to follow steps that everyone can follow. Weather its tackling a Coq Au Vin or a simple pasta dish these meals are all about simplifying the recipes and getting you in the kitchen cooking. Don't be afraid of the kitchen, give these simple recipes a go and I promise you, you will be hooked.
Basil Butter Salmon
Coq Au Vin
Cauliflower Mac & Cheese
Parsley Cream Cod
Chopping Board Tomato & Basil Pesto Pasta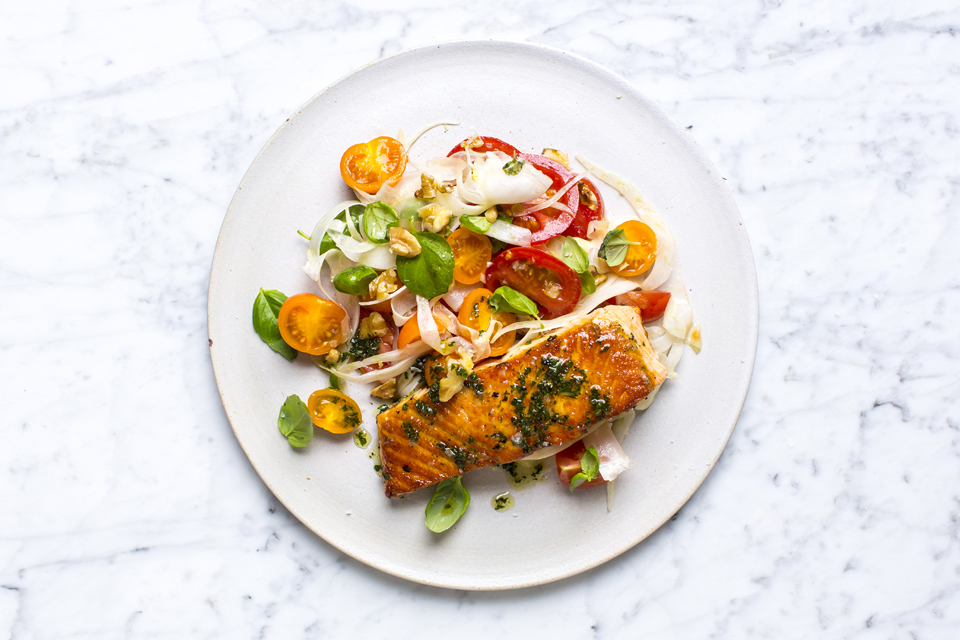 EPISODE 8
LUNCH BOX MEALS
Weather you work in an office are out on the road all day we all need our lunch break, but these days we all can't all afford to be dinning out every lunchtime or popping into the local shop for a quick sandwich so here is an entire episode based around meals you can whip up yourself at home and bring them to work for lunchtime. They're simple, quick and best of all there super tasty.
California Bowl
Boom Boom Sticky Soy Chicken Salad
Hot Smoked Salmon Potato Salad
Lemon & Garlic Chicken with Red Pepper Hummus & Herbed CousCous
Chilli Peanut Better Noodles
EPISODE 9
LOW & SLOW MEALS
There is a new trend in cooking and it's all about meat that falls off the bone, and the best way to achieve this is slow cooking. It can open your palate to a whole other world of tasty dishes. The meals in this episode all cook over the course of a few hours, the prep time for them is quick, Time that you can then spend doing whatever you want in the evenings or time with friends and family.
Irish Stew with Pearl Barley & Cheddar Dumplings
Garlic & Tarragon White Wine Chicken
Asian Beef Rib Stew
Slow Cooker Beef Ragu
Pork Bulgogi Cups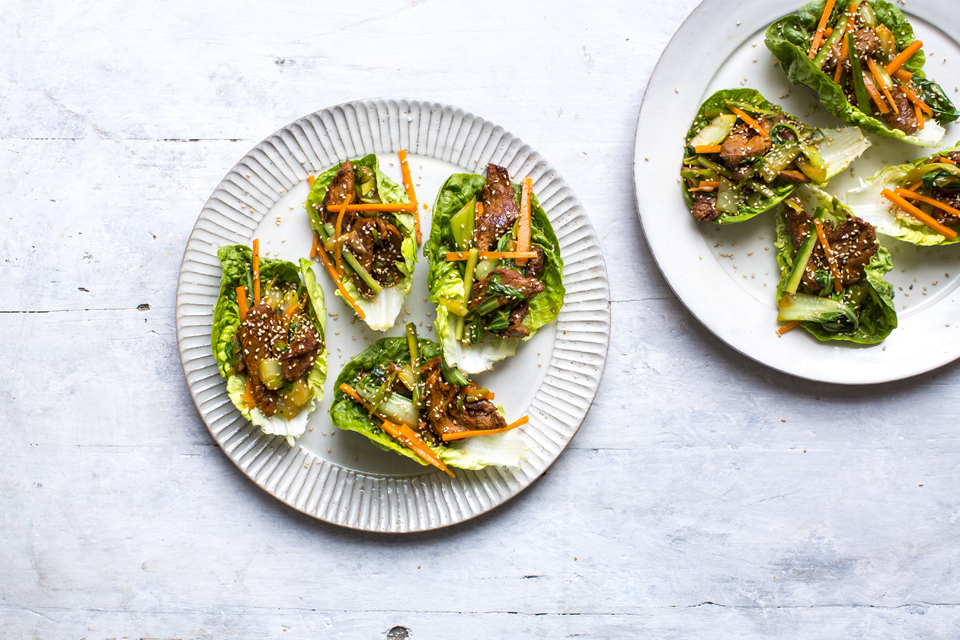 EPISODE 10
CHRISTMAS SPECIAL
When it comes to CHRISTMAS and food just even talking about it can be quite daunting for some, so for this years Christmas special I'm going to tackle one area of Christmas food that I get asked about all the time. What are the best recipes to serve when entertaining over Christmas? You want those warm winter recipes that can impress your guests and you want them to be simple, so you can enjoy the Christmas time too. I've got 5 recipes that are guaranteed to going down a treat this Christmas.
Chocolate & Cherry Lava Cake with Vanilla & Cardamom Whipped Cream & Shaved Chocolate
Chicken Pot Pie
Boxty Potato Brekkie
Baked Camembert Platter
Sun Blushed Tomato Whipped Feta with Garlic Sourdough Toasts, Veggie Crudites & Rosemary Nuts.