St Patrick's Day
March 14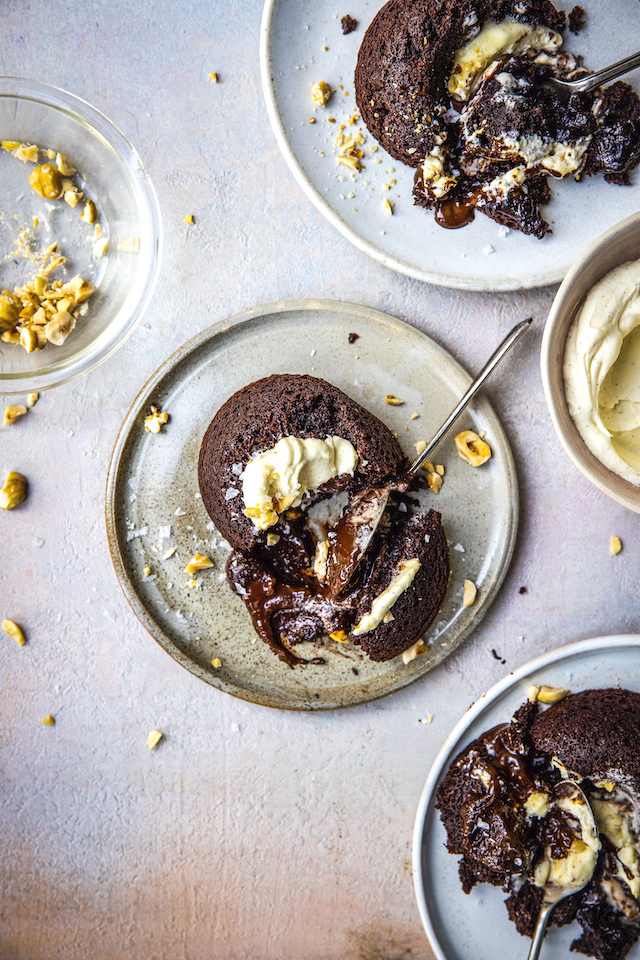 Once I've politely corrected any "patty's day" faux pas, it is of course an honour to showcase traditional recipes while speaking about just how exciting Irish food has become in recent years, from artisanal ingredients to one of the world's most exciting restaurant scenes. It's a message that certainly gets through and one I think most Irish people now wear with pride. 
Now while there's no sign of me losing my accent just yet, with two little fellas born in California to a Swedish mother, it's important that I make them aware of their roots and Paddy's day is the perfect time to drive that home and ensure that the traditions start early and start strong. In anticipation of the big day we've been practising making soda bread as it's probably one of the easiest recipes to make with kids. Randomly I'm now able to pick up bags of Odlums flour out here in LA as recently an Irish imports shop has arrived in our neighbourhood of Eagle Rock. Kitty O'Shea's is nestled between the coffee shop Quintan Tarantino shot the opening scenes of Reservoir Dogs and the local Korean Seven Day Adventist Church. To make it all the more surreal when you pass the massive Irish flag and step into the shop from the sunny palm tree lined street, the first thing you hear is RTE Radio and almost instantly I'm back in time to the local village newsagents of my childhood where the shelves are stacked to the rafters with packs of Erin cuppa soup, Barry's Tea Bags and packs of wagon wheels and hob nobs. It's a delicious slice of nostalgia for a home sick Irish boy and a great spot to bring back some goodies when the care packs from home run dry!
If like me you're planning a feast this St. Patrick's Day to celebrate all that we are, I have some recipes to help you bring a little bit of Ireland to the dinner table this year. Boxty for brekkie is a must, served with bacon and eggs it's just the sort of rib sticking stuff you need for a chilly day stood outside at a parade.
You can't make Boxty potato pancakes without singing the rhyme that goes along with them: 'Boxty on the griddle, boxty on the pan, if you can't bake boxty, sure you'll never get a man.'. The traditional recipe varies from region to region, but they almost all use grated raw potato. This is the version that my family makes and they are great with a full Irish breakfast.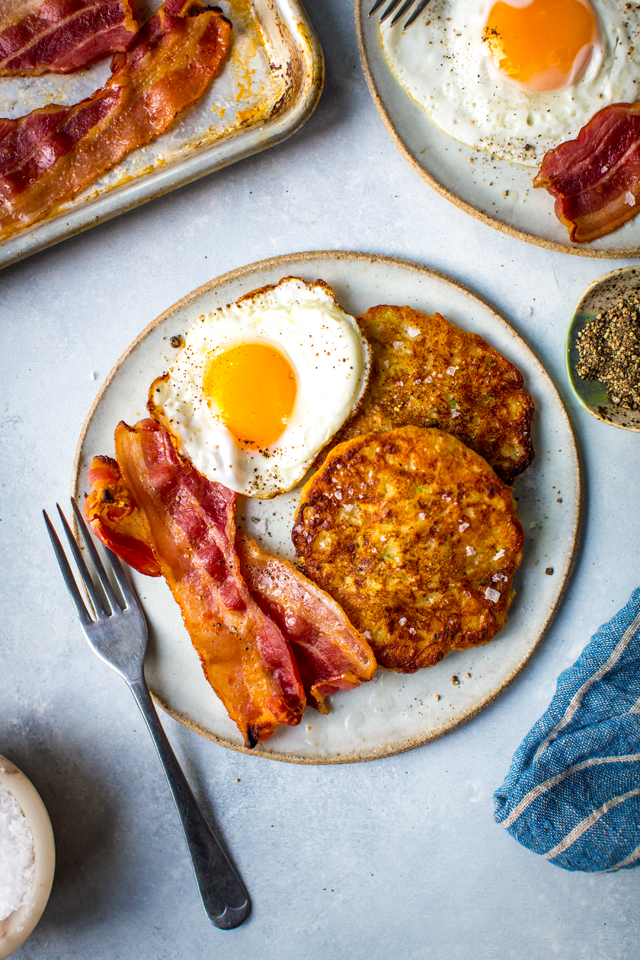 For dinner, a totally indulgent slow braised beef short rib dish that is meltingly tender and served with Irish cheese polenta.
Beef short ribs are a real treat to cook with. Braised slowly in a bath of stout, stock and toffee like treacle, with time and steamy windows they turn fork tender and irresistable. Polenta might not be your bag but I urge you to give this a go and track down some good Irish cheese to fold through.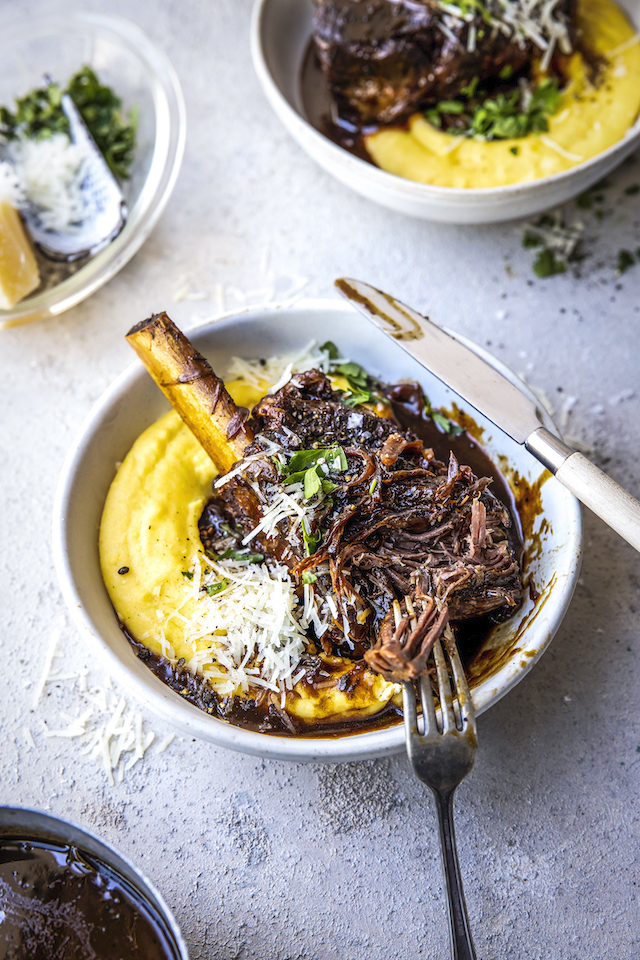 To cap it off, mini chocolate lava cakes made all the more rich with Irish stout and served with a boozey whiskey cream.
Chocolate fondant might scare off even the most ambitious of dinner party cooks but done right these babies are an absolute showstopper, guaranteed to bring a chorus of ooh's and aah's to the table. Done wrong you have an odd mound of dry brownie but with a little practice these little cakes are in fact easy to make and the secret is all in the cook time. Conveniently for a dinner party perspective they can be made in advance and refrigerated until you're good to go.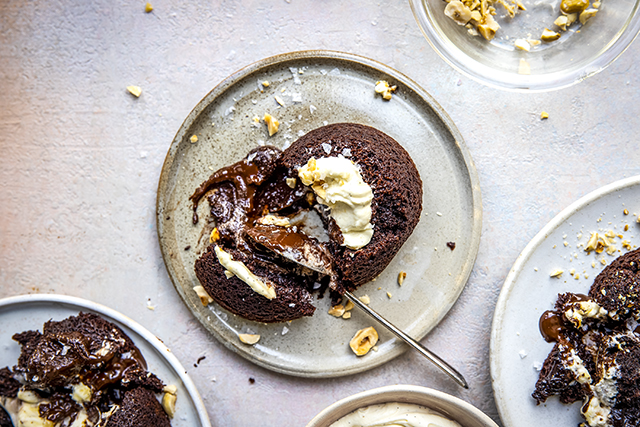 Happy cooking agus lá fhéile pádraig!
Follow these links for the recipes in the photos:
Irish Stout Braised Short Ribs with Cheesy Polenta
Irish Boxty Pancakes with Eggs & Bacon
Mini Guinness Chocolate Lava Cakes with Whiskey Cream
Share