Dad's Favourite Dinners
June 20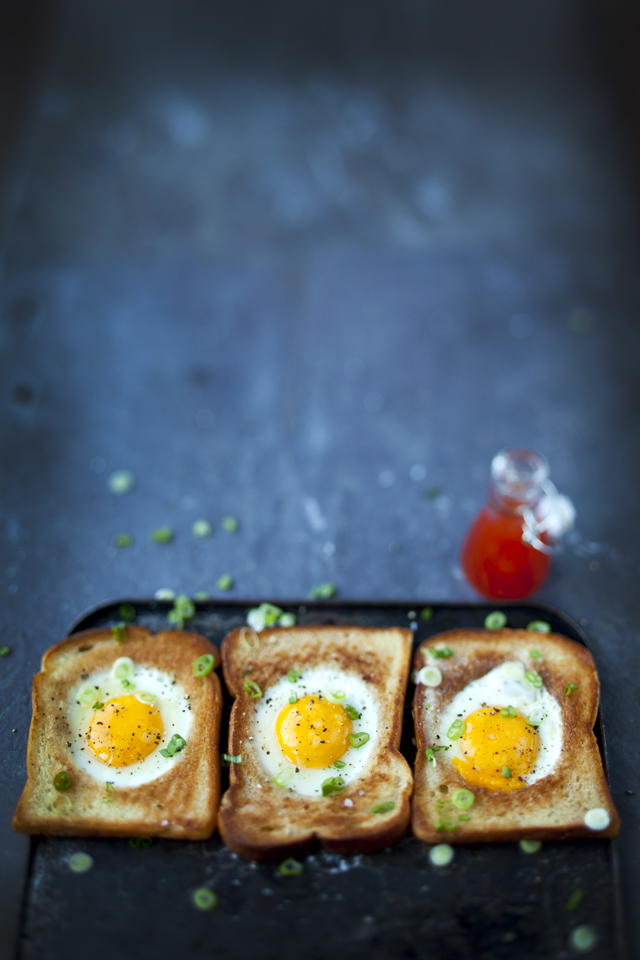 Food has always been the way to the heart in our family and with Father's day upon us I have three great dad friendly recipes to help you celebrate the day.
Most of our family celebrations start with breakfast in bed and hole in the bread eggs are always a winner. Egg in a hole, eggs in a basket, whatever you call it, the simple method of adding an egg to a piece of fried bread in the pan is a sure fire hit with kids and a family favourite in our house. It was my dad's speciality on a lazy Sunday morning to distract my brother and I while my mum got a lie in. It's now been passed on to our little boy Noah who is fiercely excited by the whole process, wrestling the glass out of my hands so he can cut out holes in the bread. The best part though, is dipping the crisp fried bread into the runny yoke, one of life's simple pleasures. It's a basic recipe that you can of course adapt with a number of different toppings and condiments; let your kids' imagination run wild and indeed your own too!
Since arriving back to Ireland, I am just blown away by the quality of produce and most of our meals these days rely on simple ingredients assembled on a plate rather than anything particularly fussy in terms of cooking methods. It doesn't take too much time or effort to create something delicious. Lamb chops with garlic and rosemary and a chopped Greek style salad, chicken thighs with roast baby spuds and whatever herbs I can get my hands on from the garden or an easy yet impressive steak supper like the recipe here are the bones of what make our midweek meals tick. Really good steak from the butcher, a punchy Thai style sauce fiery with chilli and a simple vegetable slaw that you can make while the meat rests- this is my kind of lip-smacking father's day food!
To finish it off go big with a special treat of a tart and one that is a bit of a showstopper. One of the highlights of a visit to New Orleans was a trip to Brennan's restaurant. Established in 1946 it is one of New Orleans most loved restaurants and is said to be where the classic dessert, bananas foster, originated. After dinner you are treated to a show table side as bananas are dramatically flambéed with rum before being served with ice cream. Sticky sweet boozy bananas baked in tart form make an ideal Father's day dessert that most would crave. Three simple ways to celebrate your dad this father's day!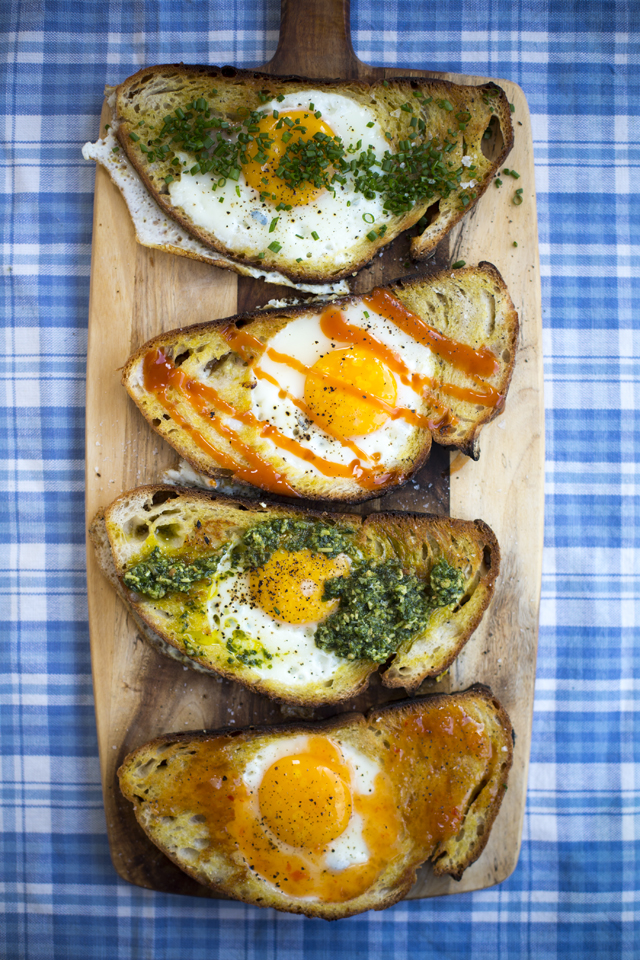 Don't knock these  Hole In The Bread Eggs until you try them. They're a proper old family  favourite. Despite extremely ambitious kitchen creations, my dad's cooking isn't exactly widely celebrated, but I'll give him this — when I  was a kid he always knew how to pull out the stops to impress me in the  kitchen.  I remember making these with him early one Sunday  morning for my mom and thinking to myself that he was the coolest dad in the world!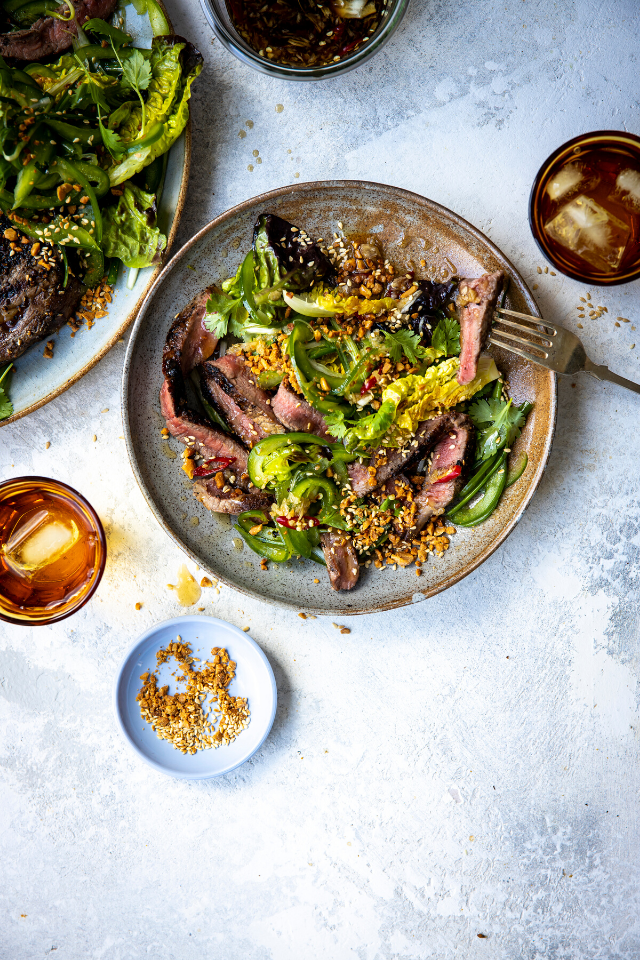 Fish Sauce Steak Platter with Chilli & Peanut, Lettuce and Green Pepper & Scallion Slaw is a fiery and fresh light steak supper that's ideal for outdoor eating, particularly if you've fired up the barbeque. The Thia nam jim sauce used here is wonderful with any barbequed meats or shellfish and packs a punch of heat and umami that is irresistible with any smokey and charred morsels you devour. Choose nice thick steaks with a good marbling of fat.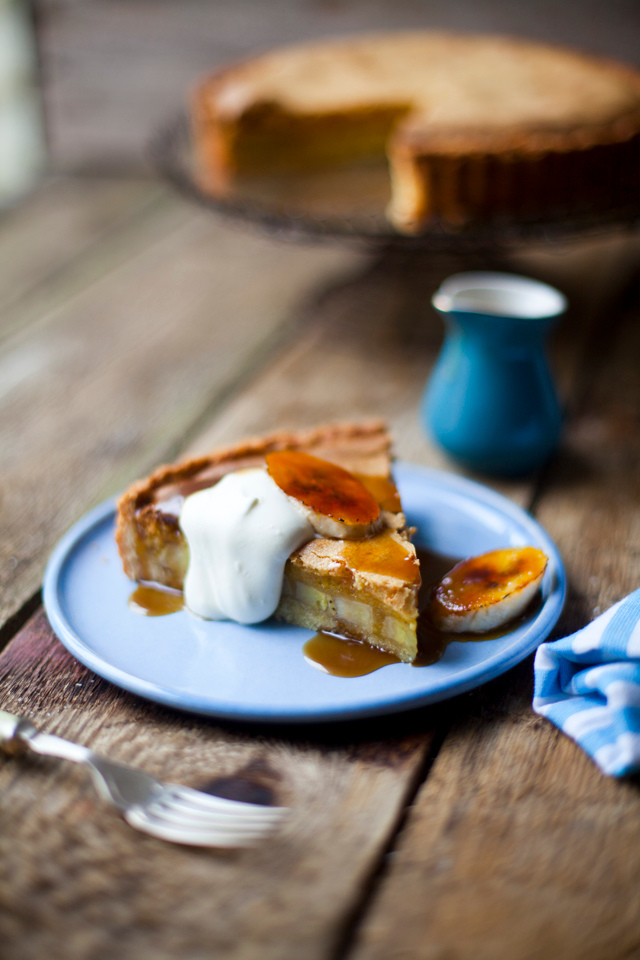 The dish bananas foster is said to have been made famous by Brennan's restaurant in New Orleans and to this day it remains the restaurants most requested dish and thirty five thousand bananas are flamed each year to create this delicious dessert.  Banana's Foster Brown Butter Tart is my take on the classic, taking all those wonderful flavours and combining them in this rich tart.
BITE-SIZE: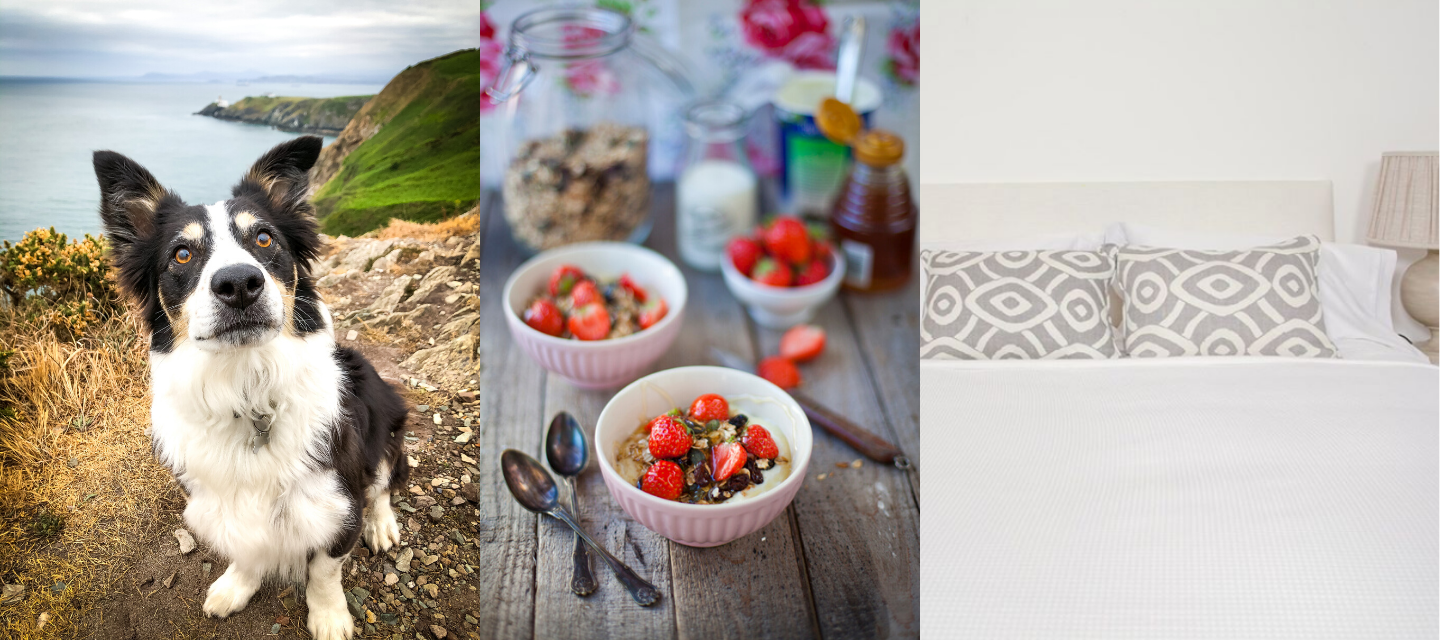 10,000 Steps
Like many I'm trying to get back on the exercise game after a tumultuous couple of months. There's now hiit sessions or bootcamps on my horizon just yet but my main goal at the moment is to get my 10,000 steps in daily and with the milder weather it's perfect for stomping around. Our dog Max is now trying to avoid me when I tell him it's time to go!
White & Green
I'm forever trying to recreate my best hotel stays at home and we recently ordered a whole set of new bed linen from Irish company White & Green who have simplified the whole process of making your bed with organic and fairtrade cotton. You can buy online with a slick and easy to use website. A great gift idea this Fathers Day.
Summer Breakfast
Our summer breakfast routine is simple, yoghurt, granola and some stewed berries or fruit. The granola is simple to make, combine rolled oats, 2 tbsp honey, 1 tsp cinnamon, a few heaped tablespoons of nuts and seeds and a drizzle of neutral oil. Bake it in the oven for 20 minutes or until the oats are toasted and you're good to go. Store in an airtight container.
Follow these links for the recipes in the photos:
Fish Sauce Steak Platter with Chilli & Peanut, Lettuce and Green Pepper & Scallion Slaw
Banana's Foster Brown Butter Tart
Share