Amalfi Honeymoon Dishes
June 27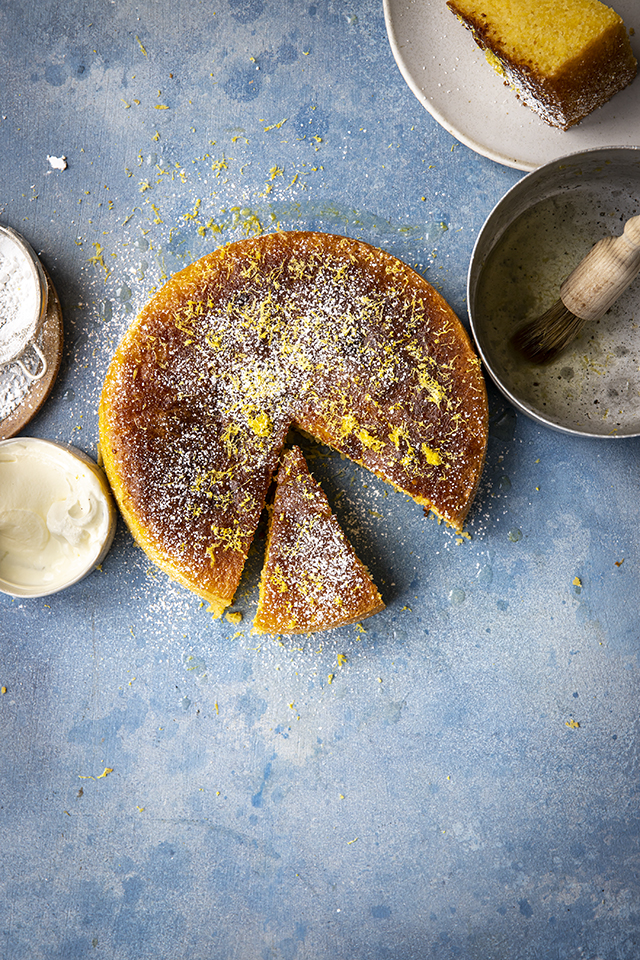 Sofie and I are celebrating five years since we got married in June 2015 in Dublin City Hall. This time of year always reminds me of that memorable day. We headed to Lisnavagh House in Carlow for our wedding reception where we had flowers from Mark Grehan who runs "The Garden" florist almost instantly recognisable from his stunning displays which spill down the steps of Powerscourt Townhouse.
Food was curated by our friends Jeni Glasgow and Reuven Diaz who worked their magic and created a menu filled with lots to excite and entice the taste buds from shots of shōchū with oyster leaves, pork belly yuk sung, a favourite from their restaurant Eastern Seaboard and platters of hanger steaks with grilled Drummond House garlic scapes served with sweet and sour soy dipping sauce and miso mayo. For dessert, Jeni's dreamy sweet meringue clouds with sweetened cream, fruits and edible flowers. A beautiful Summer feast that remains one of my most memorable meals.
After a wild evening of dancing to an ABBA tribute band, which went down very well with the Swedish relations, we headed off on honeymoon to the Amalfi Coast. In those fuzzy fun newlywed days we found ourselves zooming around stunning blue coastlines in a little red fiat 500 blaring old Italian hits, eating our weight in fresh seafood pastas, drinking espressos and sipping on limoncello. The perfect antidote to all the fun, stress and emotions arranging a wedding brings. We spent a couple of days in the sleepy town of Ravello, a boat trip around the beautiful island of Capri to swim in the famous blue grotto and finished up in Sorrento. I had visions of all the beauty shot in Anthony Minghella's "Talented Mr. Ripley", (obviously without the identity theft and murder!), and it certainly delivered. We're celebrating this weekend with recipes from our trip and if like us you are badly in need of dreamy Italian getaway, let these dishes whisk you away into a Fellini-eque Italian dream world! Buon Appetito!
This  Spaghetti Alle Vongole  has very few ingredients and relies on the freshness of the seafood and flavour from the wine. It is a particularly popular dish in the region of Campania in Italy and makes for perfect light Summer eating.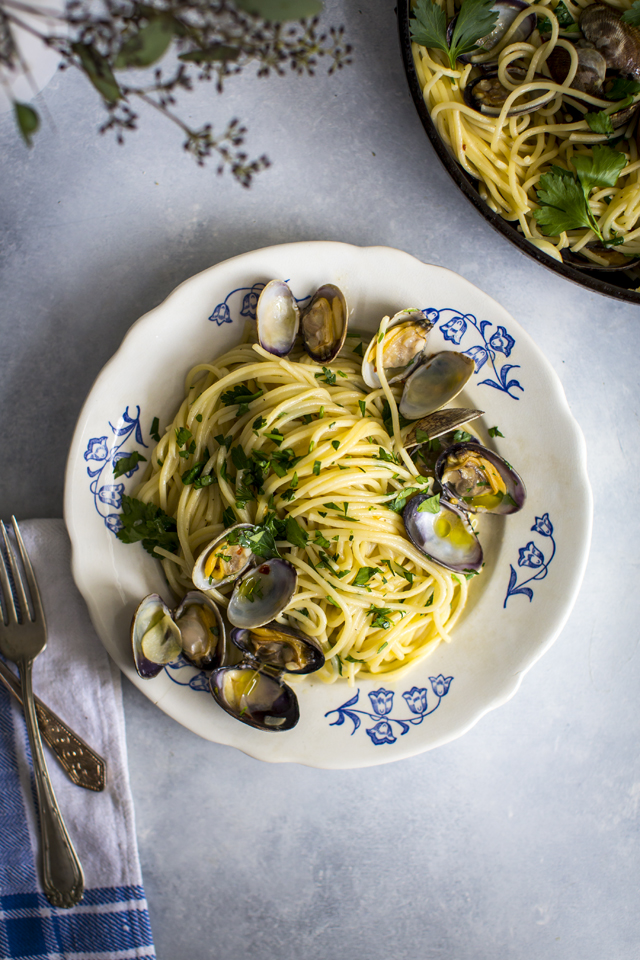 This  Gnocchi Di Mamma (Alla Sorrentina)  is one of the most simple ways of serving gnocchi and is a big hit with the whole family.
If sunshine was a cake – it would be this  Limoncello Cake!  A very simple yet sophisticated cake doused in boozy limoncello. Limoncello was the drink of choice when Sofie & I travelled to the Almalfi.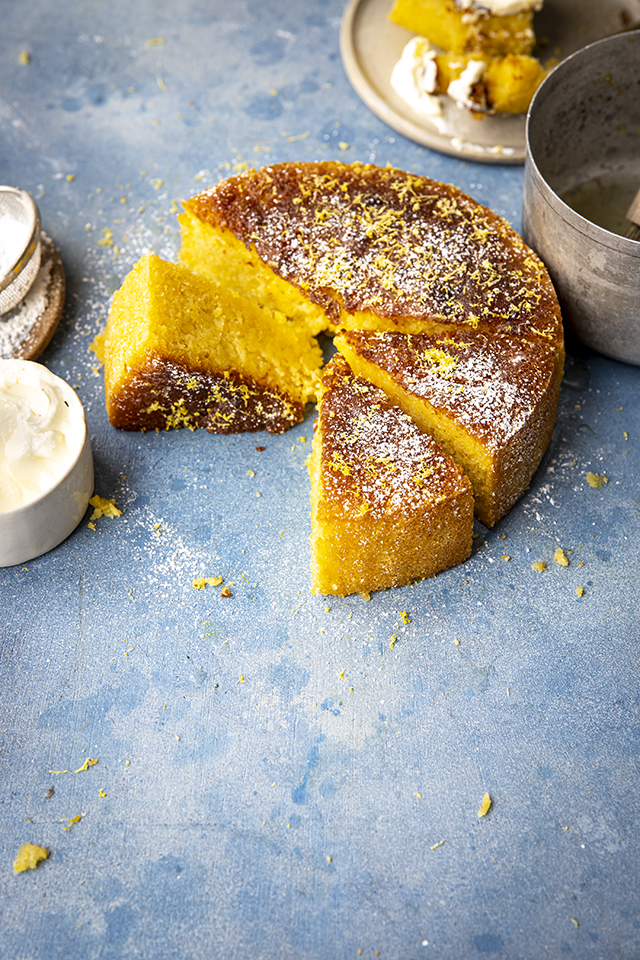 BITE-SIZE: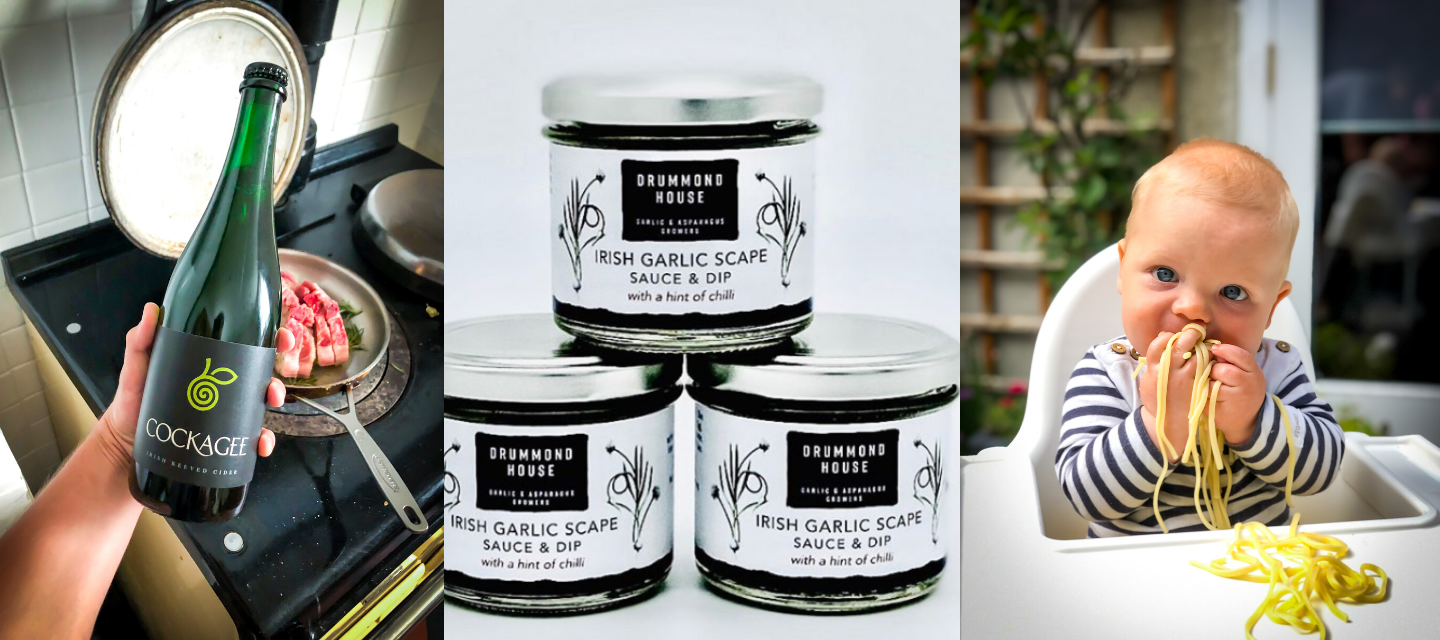 Cockagee Cider
On our wedding day a couple of years ago we skipped the traditional champagne in place of an Irish cider reception for our guests and it went down a storm. The cider served was Cockagee, a unique cider made using the ancient Keeving method, resulting in a sparkling 'live' cider with rich fruit flavours and a refreshing bittersweet finish. We had it with Sunday dinner recently and all the memories of that lovely day came flooding back!
Drummond House Garlic Scapes
One of the real highlights of seasonal produce in Ireland this time of year comes in the form of garlic scapes from Drummond House in Co. Louth. Their unique Elephant garlic scapes are the long green flowering stalks that grow from the bulb and are delicious pan-fried, blitzed in pesto or used raw in salads. You can order the garlic scapes, garlic bulbs and asparagus from their website.
Pasta Lover
It's full on in our house at the moment as we're smack bang into potty training and our youngest Oliver is trying out some baby led weaning, by the looks of things we've got another good eater on our hands!
Follow these links for the recipes in the photos:
Gnocchi Di Mamma (Alla Sorrentina)
Share